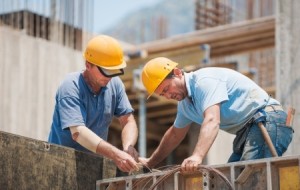 HomeMates provides local building services in Notting Hill, W11. Our experienced builders will help you with any construction project. Call us for a free quote!
We are now available in Notting Hill, W11 and we are ready to come and to take up with work as soon as you decide to contact us. We are motivated enough to demonstrate you loyalty and perfection in every detail. We will supply you with full information about all the building services that we offer and we would love to collaborate with you.
Whether you need an excellent loft conversion, a project for your building or any other assistance, concerning the building services, our team of engineers and specialists is at your disposal.
Contact HomeMates on 020 3745 4377 or at info@homemates.co.uk.
Building Services Prices
The prices can vary greatly depending on the size of the property and materials used. We strongly recommend to fill in the form or call us for a free quote.
Local Building Services in Notting Hill From HomeMates
Currently, we offer the following things for our customers:
Ideas for the perfect project of the building
Loft conversion with most modern equipment
Providing of electrical work and installations
Professional help from dedicated engineers
Planning the building service from beginning till the end
Tempting offers and lowest prices
Very flexible schedules
Useful call centres 7 days per week
Here is a list of all the services we provide in Notting Hill
We are introducing you our impeccable building services that include a wide range of useful procedures in them.Our proud team of specialists will be glad to come and to provide everything in a second-to-none way.
Thanks to our experience we are able to offer incredible projects for your loft conversions, extensions and other projects that you have planned. If you search for professional building services and for specialists and engineers that will plan your project in the best possible way, we are certainly the right company.
For the purpose we have ensured the most modern equipment of tools and machines in the area of Notting Hill, W11. For us quality matters and that is why we can give you a guarantee that every procedure and improvement will be performed in a careful and adequate way. We will discuss with you the ideas that you have for your project and we will also offer you a valuable advice for the most appropriate look of your conversion.
Professional Building Services Notting Hill, W11
Our building services are effective and done by committed team of specialist. You can find us in Notting Hill, W11 whenever you want to receive ideas and assistance for your extension or loft conversion. We are confident in our skills and we are punctual in the appointments, made with the customers.
You will have the chance to benefit from exclusive offers and lowest prices so hurry up and book our outstanding building services. Should you need further information, contact our reliable call centres that work during the week as well as at the weekends.