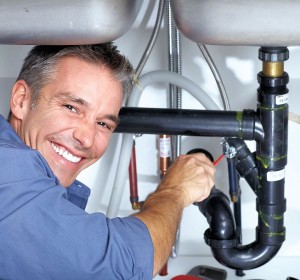 HomeMates provides a full range of plumbing services in Notting Hill, W11. Our professional plumbers will solve any plumbing issue in a matter of minutes.
Our company is a reputable provider of plumbing services in Notting Hill, W11. As some of the greatest specialists in this business, we know how frustrating plumbing problems can be for any family in the city. That's why we work hard to ensure that every problem is fixed on time, saving customers stress and money.
If you would like to arrange a viewing, get a quote or book a plumber call us at 020 3745 4377 or e-mail us at info@homemates.co.uk.
Plumbing Services Notting Hill from HomeMates
Our company is recognised in Notting Hill. We are characterised by the following properties:
Trusted and recommended;
Available 24/7;
Emergency service;
Plumbing maintenance and repair 7 days a week
Here is a list of all the services we provide in Notting Hill
We can take care of plumbing problems seven days a week, no matter if it is a workday or a holiday because we are here for you 365 days of a year. Hire our company and have all your plumbing issues solved in the blink of an eye. Our expert plumbers will repair and maintain your plumbing system all year long. Call us.
At first, many plumbing problems seem smaller than they appear but it is important that they are fixed as soon as possible, so that they don't turn into more complicated problems. Just leave the task to our professional plumbers and they will get the job done flawlessly.
Professional Plumbers in Notting Hill, W11
From fixing a leaky faucet to fully upgrading your plumbing system, we can do any job professionally and efficiently. Leaky faucets or toilets can be a pain in the neck. This is one of the most common problems that homeowners face. If not fixed, it may cause damage like pipe corrosion, not to mention high water bills. This issue is piece of cake for our plumbers and they can fix it very effectively.
Another common problem are clogs. They can occur any time, any day, disturbing your everyday life. Luckily, using our plumbing services will solve the problem quickly.
We can also fix other minor and major problems. Sadly, what we've learned from our experience is that people often postpone dealing with a plumbing problem until it becomes complicated. Don't wait for later. The sooner you have the plumbing fixed, the better for you. Leaving faults unattended can cause major damage in the future and fixing it will be more expensive and time-consuming.
We can help you get the most of your repair. Just give us a quick call and we'll arrange a meeting. We promise to work efficiently and to find the best solution for your problem. Trust us, you will be happy you hired our company in Notting Hill, W11. Get in touch with us.