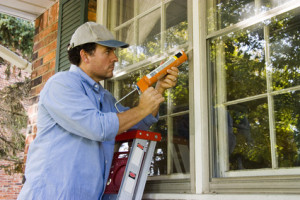 HomeMates provides wide variety of local handyman services in Notting Hill, W11. No matter what is the job, our skilled handymen can deal with any task in the house.
If you are looking for a professional agency that can take care of everything at your home, then look no further because you have found the best. We are here to help you and we will not charge you a small fortune for it.
Handyman Services in Notting Hill from HomeMates
Some of our services:
Door Handle Changing
Handrails Installation
Letter Box Installation
Fit blinds and curtains
Furniture Assembly
Keep in mind that we are located in Notting Hill, W11, London and it will be our pleasure to come at your place and do everything we can in order to meet your requirements. We have done this lots of times, so trust us – we will not let you down.
You can call us on 020 3745 4377 or email us at info@homemates.co.uk.
Here is a list of all the services we provide in Notting Hill
Whenever you have some kind of an issue at your house which involves repairs, fitting or something else, you will find out how useful it is to book our handyman services. We know you are so busy with your daily schedule that you barely have time left for such things and that is why we are here to assist whenever you need us.
You can call our team in Notting Hill, W11 and the close London districts for all kinds of household tasks and we will take control over the issue, taking care of it in the best professional method, really fast. Extensive handyman services are what we offer.
Professional Handyman Notting Hill, W11
Notting Hill, W11, London is definitely one of the greatest districts that you can live in, but do you know what will make it even better? Wouldn't it be great if there was a nice handyman agency that you can use? If yes, then worry no more because you have found it! We are here to help you and we will provide you with some of the best handyman services in the entire area. All you need to do is to get in touch with us and let us know your requirements – we fill fulfill them for sure.
The duties at your house appear to be endless as there is always something coming up when you least expect it? It should not bother you because now you have a perfect chance of taking a breath while our team and our handyman services take care of your issues. You may need us to replace a burnt out bulb or you may want us to fit a doorbell to your new house – no matter your needs, we are always happy to be of use. You can avail of our service in Notting Hill, W11 or in the other London areas around it.