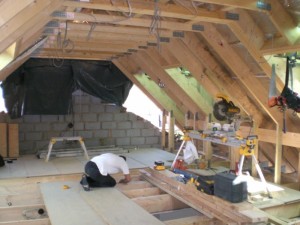 Professional loft conversion services in Notting Hill, W11 provided by HomeMates. Increase the living area of your house with our loft conversion service. Call now!
Loft conversion is one of the various services which our company offers in Notting Hill, W11 and also one of the easiest ways to renovate your home without spending a lot of money on it. The professionals who we employ are very competent when it comes to the conversion of a loft and you can trust them completely.
Contact HomeMates at 020 3745 4377 or at info@homemates.co.uk.
Building Services Prices
The prices can vary greatly depending on the size of the property and materials used. We strongly recommend to fill in the form or call us for a free quote.
Loft Conversion in Notting Hill from HomeMates
Can work in all kinds of properties and places;
Always bring with them an equipment of the most advanced products;
Know how to achieve the desired results in shorter period of time;
Are so experienced that they can do anything you want;
Are very friendly and will never let you down
Here is a list of all the services we provide in Notting Hill
The loft conversion is one of the most wanted professional services of our agency from Notting Hill, W11. This procedures is so popular because no one else can perform it better and faster than our employees. They only use the latest professional tools and machines in their work and have a lot of experience in the industry. Through this particular service which we offer, you will not only renovate your real estate property but will also receive a little extra space which you can use as a room for your guests, a storage room or something else you like. The choice is entirely yours and you can leave the preparations and the work to our team. You can find HomeMates also in Shepherd's Bush, Bayswater and the rest of the London as well.
Loft Conversion Services in Notting Hill, W11
Call in the office of our professional agency in Notting Hill and book the affordable loft conversion services which we offer you. All of our previous customers can guarantee that we are a dependable company which can give you exactly what you need. For the conversion of the loft in your home, we will use only the best equipment and will try to be done as soon as possible. Our company's headquarters is always open for those people from the city who want to provide their homes with professional extension. If you are one of them, then contact our customer service operators and book our loft conversion procedures. You can call them in case you need more information or if you have questions as well.