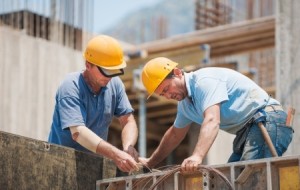 HomeMates provides local building services in Barnsbury N7. Our experienced builders will help you with any construction project. Call us for a free quote!
If you want to improve your home or commercial property, have some extensions, installations and conversions done in it, our company can help you. We provide professional building services, which will create the additional living space and rooms you need in your home.
Building Services in Barnsbury From HomeMates
Our building services in Barnsbury will provide you the additional living and relaxation space you need and make your property more valuable. They include:
Loft Conversions
Basement Conversions
Kitchen Fitting
Bathroom Fitting
House Extensions
Conservatory Construction
Pavement Construction
Installation of walls and ceilings
Repair of plasterwork, pavements and patios
Our builders and engineers have many years experience doing all kinds of loft and basement conversions, bathroom and kitchen fittings, house extensions, conservatory constructions. If you need any of these services or any other for your property, call us and order them.
Contact HomeMates on 020 3745 4377 or at info@homemates.co.uk.
Building Services Prices
The prices can vary greatly depending on the size of the property and materials used. We strongly recommend to fill in the form or call us for a free quote.
Here is a list of all the services we provide in Barnsbury
If you need any of the services, listed above, call us and order them. They will be done by real professionals, who have the necessary qualification and many years experience. If you want to transform your loft or basement into another type of room, use our loft conversion or basement conversion services. If you want to have your bathroom or kitchen fitted with appliances, furniture and fixtures, order our bathroom or kitchen fitting services.
Professional Building Services Barnsbury N7
We offer many different house extensions, conservatory constructions, installation of pavements, walls, ceilings. Our company can also provide you repair of your plasterwork, patios, pavements. The building services that we provide will make your home or property for rent more cosy and attractive for potential customers. Our building services are provided in Barnsbury N7 every day in the week.
If you need some general building work, extensions, conversions and installations, our company can assist you. We can accommodate your home and commercial property with the additional rooms, space and installations you want.
Our builders and engineers are qualified, skilled and trustworthy. They will make your property more expensive and preferred by potential customers. All you need to do is call us and order the building services you need. Our company is located and operates in Barnsbury N7. Use our call centre to get in touch with our representatives and learn more about our company.