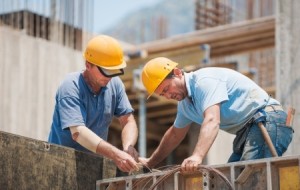 HomeMates provides local building services in Harringay, N4. Our experienced builders will help you with any construction project. Call us for a free quote!
Do you need some help for the extension of your house? No problem, our builders will come any time you need them and will take the necessary measures for the following performance of the work. Our excellent workers can help you make your ideas a reality with their amazing skills and vast knowledge of the construction work.
Building Services in Harringay From HomeMates
You can call for consultation about:
The possible extension of one or more premises in your house;
The improvement of an external or internal area of your property;
The conversion of the loft or the basement in your place;
The planning of a more unusual renovation and many other things
They will make preparations in advance, after you give them a call, and will execute the most organised and productive professional building service. For the hard work of our employees you will only have to pay an ordinary fee which will be reasonable. Make a call, if you want to book our procedures in Harringay, N4.
Contact HomeMates on 020 3745 4377 or at info@homemates.co.uk.
Building Services Prices
The prices can vary greatly depending on the size of the property and materials used. We strongly recommend to fill in the form or call us for a free quote.
Here is a list of all the services we provide in Harringay
Our architects will take care of the planning of the extension, loft conversions and other renovations which you want to make in your real estate property. Before that you can get an advice and some ideas about the project you want to turn into reality, and afterwards our builders will carry on with the execution of all the work. The careful planning is a very important step which is a responsibility of the professionals. Our builders in Harringay are at your services every day of the year.
Professional Building Services Harringay, N4
Every step of the way our professional builders will be by your side, dedicating all of their attention and time to the project you want to realise. Whether you want to extend your current house or make some changes in the external parts of the property, our builders will be prepared.
Everything will be managed personally by the experts of our agency. No detail will remain neglected when our great builders are working, so you can leave your project in their hands without any worries. Contacting them can happen through the phone, as well as in person in Harringay, N4.
Professional building services like ours you can't find anywhere else, except in Harringay, N4. Ours are more affordable and much more efficient, and this makes them the best choice for every resident of the city. You are welcome to make a reservation for a building service through the weekends and all the work days of the week.