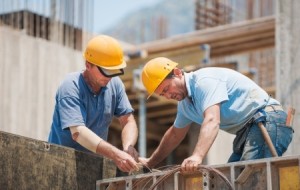 HomeMates provides local building services in Highgate, N6. Our experienced builders will help you with any construction project. Call us for a free quote!
Many property owners in Highgate, N6 decide to remodel their homes after a period of time. Here at our company, we've done a lot of affordable home upgrades connected to basements, kitchens, bathrooms, floors, roofs and attics.
Building Services in Highgate From HomeMates
Here at our company, we have the best teams of builders whose speciality are building services in Highgate. They are trained and competent, therefore our services are completely professional. We're pretty sure you'll find what you're looking for here.
We offer:
Completely professional and high-quality services;
Friendly and courteous staff;
Trained and experienced builders;
Competitive prices
Therefore, there is plenty of experience in our agency and we would like to help you improve your quality of life by upgrading your home. Whether you're going to remodel your kitchen or your attic, we'll give you a helping hand. Give us a call and it's only a matter of time before we show up to inspect your place.
Contact HomeMates on 020 3745 4377 or at info@homemates.co.uk.
Building Services Prices
The prices can vary greatly depending on the size of the property and materials used. We strongly recommend to fill in the form or call us for a free quote.
Here is a list of all the services we provide in Highgate
Loft conversion – This is a type of improvement that is done to the attic. Its purpose is to create more space in the house. Many people use their lofts as additional rooms, office spaces, study rooms and bedrooms. Application for planning permission is not required when it comes to loft conversion. Whether your loft can be converted depends on the type and pitch of structure, as well as on some other factors. Our specialists will inspect your attic to see, if it is suitable for this type of extension.
Floor fitting – When your floor is too damaged or old or when you have recently moved in a new home, you may need floor fitting. We can install various types of floors, from hardwood floors to tiles. We make measurements, prepare the surface and start work. Simple and fast.
Conservatory construction – Conservatory construction can be made of aluminium, timber or UPVC. Some of these structures require planning permission. Our builders will let you know, if the type of construction you're planning to do requires one. The rest is up to us.
All the improvements we can make in your house are daunting and time-consuming. But for our specialists this is easy to handle.
We are situated in Highgate, N6. We urge you to call us, if you're having doubts. We'll shed more light on the topic. Get in touch with us now and book a service.