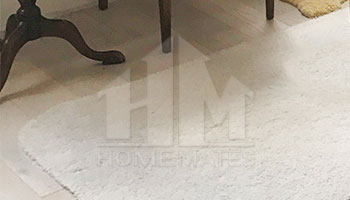 HomeMates employs some of the best carpet cleaning technicians in Canonbury, N1. Choose our carpet steam cleaning service today and restore the look of your carpet.
Our company is operating within London, helping people restore their carpets and upholstery objects by erasing the dirt and the other pollution which is making them look older. Before you start thinking about replacing them with brand new ones, we suggest that you try the effect of our procedures first.
They will surprise you with their affordability and also with the long-lasting effect which they give. A lot of people who live in Canonbury, N1 have tried our carpet cleaning procedures and now they know that they can depend on us and our employees every time they have a problem with a stain or something more serious.
Miro
is full of energy and ready to proof that even the newest co-workers could do the cleaning job as good as the most experienced in the field.
Rado
is the most experienced carpet technician. For 3 years he took care of more than 4500 stained and dirty carpets.
Stoyan
admits that the satisfaction of the Customer is the most important thing for him and that is what makes him develop himself.
Yavor
has more than 7 years experience as a professional technician and he became supervisor of the team performing the carpet cleaning.
Carpet Cleaning in Canonbury from HomeMates
Our carpet cleaning services are:
Bonnet cleaning;
Steam disinfection;
Dry cleaning;
Cleaning with hot water extraction;
Foam cleaning and many more
E-mail us at info@homemates.co.uk or simply call us on 020 3745 4377 and our customer care team will gladly explain you even the smallest details about our cleaning services.
Here is a list of all the services we provide in Canonbury
The carpets need professional treatments every now and then, so that they don't lose their bright colours and become permanently damaged by the grime. We always explain to our customers that the usual sanitation that they perform at home is not always effective against all stains and other dirt. Some things remain hidden deep into the fabric of the objects and only our powerful professional machines can bring them out.
Professional Carpet Cleaners Canonbury, N1
To see the effectiveness of our top-of-the-line carpet cleaning procedures, find our main office which is situated in Canonbury, N1. We are open for visitors every day, from very early in the morning until late at night. We are ready to take up any task, no matter how big of a challenge it will be. It is important for us to improve every day and to make our procedures better for our customers. You can try our excellent carpet cleaning services and benefit from their incredible effect. We only need you to call us in our office in Canonbury, N1.
If this area is too far from you, then you will be happy to know that our agency also has call centres which makes things much easier for our clients. There you can book a specific carpet cleaning procedure and receive more details about the way it is performed, about its price, the materials and products which will be used and other interesting things. Our call centres are open 24 hours a day, seven days a week, so you don't have to worry that you may not find us. Call us and we will certainly answer.