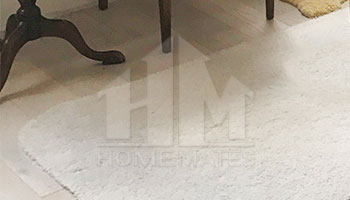 HomeMates employs some of the best carpet cleaning technicians in Friern Barnet, N11. Choose our carpet steam cleaning service today and restore the look of your carpet.
Are you concerned about the condition of your carpet? If you haven't cleaned it for a long time, your could use our help. We are located in Friern Barnet, N11, London and offer reasonably priced carpet cleaning services.
Miro
is full of energy and ready to proof that even the newest co-workers could do the cleaning job as good as the most experienced in the field.
Rado
is the most experienced carpet technician. For 3 years he took care of more than 4500 stained and dirty carpets.
Stoyan
admits that the satisfaction of the Customer is the most important thing for him and that is what makes him develop himself.
Yavor
has more than 7 years experience as a professional technician and he became supervisor of the team performing the carpet cleaning.
Carpet Cleaning in Friern Barnet from HomeMates
Availability during bank holidays
On duty 7 days a week
High-quality services
On-site cleaning
Cleaning carpets is piece of cake for us, as we have significant experience in this. We are prepared with professional equipment, cleaning supplies and tools; everything necessary to make your carpets fluffy and clean again. You can count on us seven days a week. We encourage you to give us a call. Just make sure you do.
E-mail us at info@homemates.co.uk or simply call us on 020 3745 4377 and our customer care team will gladly explain you even the smallest details about our cleaning services.
Here is a list of all the services we provide in Friern Barnet
Our service is provided on time, regardless of the day. We make sure the process is as speedy as possible but we take our time cleaning because we want to ensure the best results and because we know our customers want the best for their money.
If a number of tasks are waiting to get done, you probably never even think about cleaning your carpets. They are that part of the house we often take for granted until one day we notice pulled out fibres, stains or loads of hair. All these factors can ruin, even destroy the fabric, so if your carpets cost a fortune, you would probably want to do your best to preserve them for as long as you can. And that's where we can be of help.
Professional Carpet Cleaners Friern Barnet, N11
Our carpet cleaning service in Friern Barnet is tailored to suit different needs because everybody has different requests and expectations. We know a lot about this type of cleaning and throughout the years, we've seen a lot, so it would be fair to say we're completely prepared to tackle your carpet cleaning and meet all your needs, no matter the type of carpet you have.
We work with professional, experienced and qualified technicians who are very knowledgeable and skilled. Before you know it, they will remove all the soil and grime from your carpet, eliminate mites and bacteria, and deal with all the stains. At last, they will sanitise and deodorise the fabric so that your carpet smells good.
Basically, that's how we work. If you have any questions, don't hesitate to contact us for more information on operating hours, pricing and other issues that interest you. We'll tell you everything. Just call us.