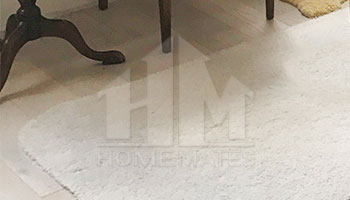 Every carpet in your house has a number of bacteria and debris that may not be visible. It's best to deal with them by using our professional carpet cleaning in Nunhead, SE15. We offer from-Monday-to-Sunday operating hours that can be made to suit your schedule. Our cleaners are very knowledgeable, friendly and organised. They do the cleaning right where the carpet is installed. This is very convenient for homeowners who don't want to spend money on transportation costs. Another plus of our company is that we use non-toxic products. Your family will be safe and the air won't be polluted by harsh chemicals during the cleaning process. We urge you to give us a call.
Miro
is full of energy and ready to proof that even the newest co-workers could do the cleaning job as good as the most experienced in the field.
Rado
is the most experienced carpet technician. For 3 years he took care of more than 4500 stained and dirty carpets.
Stoyan
admits that the satisfaction of the Customer is the most important thing for him and that is what makes him develop himself.
Yavor
has more than 7 years experience as a professional technician and he became supervisor of the team performing the carpet cleaning.
Carpet Cleaning in Nunhead from HomeMates
When you buy a carpet, it looks amazing simply because it's clean and groomed and the fibres are full. But with use it becomes dirty and dull. What you can do about it is hire our company and get all your problems solved. Our occupation is providing carpet cleaning in Nunhead, SE15 and we have already been in business quite a long period. We work very professionally. All our employees are qualified and insured. They are trained in carpet cleaning and know how to operate with the machines and solutions we have. We would love to hear from you, so if you want to book a service, you'd better do it now.
E-mail us at info@homemates.co.uk or simply call us on 020 3745 4377 and our customer care team will gladly explain you even the smallest details about our cleaning services.
Steam Cleaners in Nunhead
If you want to keep your carpets spotless and rid of dust and grime, we provide affordable and professional carpet cleaning in Nunhead, SE15. The cleaning technicians will check your carpet's condition and type and will apply the necessary cleaning procedures. They will use dry or steam cleaning machines, according to the fabric of every carpet. The steam cleaning will provide thorough extraction of the dust and dirt with powerful steam cleaning machines and special detergents injected in the fabric of the carpet. The dry cleaning will be done with vacuum cleaning and special dry cleaning machines using dry powder and solvents.
Professional Carpet Cleaners Nunhead, SE15
Whenever you need professionally done carpet cleaning in Nunhead, SE15, you can count on the innovative cleaning approaches, provided by our dedicated and reliable company. We count on hard working and cheerful team of cleaners who can remove every stain and dirt from the surface of your favourite carpets. The cleaning equipment that is used is of a first class quality and is all eco friendly. You can book our outstanding carpet cleaning from Monday to Sunday. Our carpet technicians will be glad to find the best solution for the complete cleaning of your carpets. In case you want to be additionally informed, use our customer support centres.