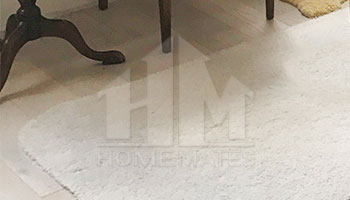 Pick up the phone and call us to reserve one of our excellent carpet cleaning services in Primrose Hill, NW8. They are available for every resident of the city of London and come with low prices which will impress you. The pollution which is trapped in the fabric of your upholstery possessions will be erased entirely with the best disinfecting products that exist. Most of them our employees develop themselves, so you can be sure that the supplies which will be used during the performance of the carpet cleaning will be free from any chemicals and dangerous toxins. Call our office and speak with our specialists.
Miro
is full of energy and ready to proof that even the newest co-workers could do the cleaning job as good as the most experienced in the field.
Rado
is the most experienced carpet technician. For 3 years he took care of more than 4500 stained and dirty carpets.
Stoyan
admits that the satisfaction of the Customer is the most important thing for him and that is what makes him develop himself.
Yavor
has more than 7 years experience as a professional technician and he became supervisor of the team performing the carpet cleaning.
Carpet Cleaning in Primrose Hill from HomeMates
Do you need professional carpet cleaning, provided in your home without the inconvenience of moving your fluffy items to other places? Then our company will appeal to you. Our carpet cleaning service in Primrose Hill, NW8 is very loyal, worthwhile and professional. Not to mention, it's delivered on site. We have the finest equipment. We are focused on providing high-quality services that make our clients content with the results. Feel free to book a service whenever it's convenient for you. You can even talk to us at night because our call centre operates nonstop. Why not give us a call now? You will be glad you did.
E-mail us at info@homemates.co.uk or simply call us on 020 3745 4377 and our customer care team will gladly explain you even the smallest details about our cleaning services.
Steam Cleaners in Primrose Hill
A number of contaminants live in the fibres of your carpet, from hair to bacteria, pet dander, soil, debris, build-up of food and dust mites. If you want to say goodbye to them and make your carpets healthier, you ought to get in touch with our company. What we do is deliver carpet cleaning services in Primrose Hill, NW8 at fair prices. We don't charge you extra and we offer a number of options. Our service is fully customisable. Not to mention, it's done on site. You can expect the best result from us. Make sure you dial our number for a chance to learn more about us.
Professional Carpet Cleaners Primrose Hill, NW8
Are you in search of a carpet cleaning company in Primrose Hill, NW8? You'd better take a look at our company. We have been in business for many years. All this time we have offered reliable carpet cleaning services that are first-class, effective and fairly priced. We are pedantic, skilled and experienced. All of the work is done in our clients' properties and we are prepared to clean any type of carpet. Give us a call, leave your address and get a quote. We will visit your home and clean all your carpets at a reasonable price. Check us out by phone.