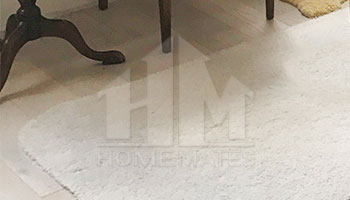 You can revive the original colours of your carpet and remove the obstinate stains from it, if you use our professional carpet cleaning services, available in Richmond, TW9. They include dry and steam carpet cleaning. The cleaning technicians will arrive at your address, supplied with the necessary cleaning equipment. They will use vacuum cleaning machines for removing all visible dirt and dust from the carpet. If there are stains they will be pre-treated. Modern and effective steam cleaners or dry powder with specialised dry cleaning machines will disinfect the carpet. In the final stage of cleaning your carpet will be deodorized.
Miro
is full of energy and ready to proof that even the newest co-workers could do the cleaning job as good as the most experienced in the field.
Rado
is the most experienced carpet technician. For 3 years he took care of more than 4500 stained and dirty carpets.
Stoyan
admits that the satisfaction of the Customer is the most important thing for him and that is what makes him develop himself.
Yavor
has more than 7 years experience as a professional technician and he became supervisor of the team performing the carpet cleaning.
Carpet Cleaning in Richmond from HomeMates
If you want to forget about the poor condition of your carpets, you can contact our dedicated company that provides excellent carpet cleaning in Richmond, TW9. We are highly motivated to prove to you that thanks to our innovative and modern cleaning methods all the stains and dirt from your carpets will be cleaned in an effective way. We will take all of your carpets no matter of their size and type and we won't damage them in any way. If you want to learn more about our carpet cleaning, feel free to use the customer support centres where our kind staff will respond to your questions.
E-mail us at info@homemates.co.uk or simply call us on 020 3745 4377 and our customer care team will gladly explain you even the smallest details about our cleaning services.
Steam Cleaners in Richmond
To receive excellently done carpet cleaning in Richmond, TW9, you can contact our dedicated and experienced company that collaborates with skilled and comprehensive carpet technicians who will come supplied with excellent chemically free cleaning equipment, thanks to which all the stains from your lovely carpets will be successfully cleaned. We can provide modern and innovative cleaning approaches like steam and dry cleaning and we promise to change the poor look of your carpets. Instead of dealing with the time consuming carpet cleaning all by yourself, you can count on the professionalism of our devoted carpet technicians. Make the right choice for your carpet and forget about the stains and dirt.
Professional Carpet Cleaners Richmond, TW9
Having your lovely carpets cleaned from the nasty stains is already possible thanks to the professional carpet cleaning, provided by our committed company. Currently located in Richmond, TW9, it works from Monday to Sunday to meet the requirements of its revered customers. To remove all the nasty stains and dirt from the surface of the carpets, we have chosen the best chemically free cleaning equipment that has been preliminary tested. Our employees are hard working and comprehensive and they won't damage your carpets in any way. If you want to learn more about our reasonable prices and exceptional offers, you can contact our call centres, available 7 days per week.