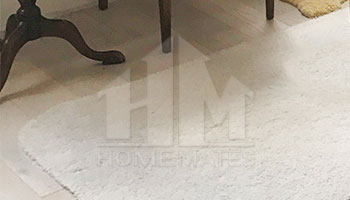 In case the vacuuming and the simple refreshing of your carpets are not capable of removing the dirt from your upholstery possessions, this means that it is time to call us and book our professional disinfecting procedures for carpets in Stonebridge, NW10. We've developed them with a lot of work over the last couple of years, so that they can become the best ones offered in London today. The help of our specialists will guarantee the presentable look of your possessions and also their safety. We have not only the most competent carpet cleaning specialists in London but also the most modern equipment which they use every day.
Miro
is full of energy and ready to proof that even the newest co-workers could do the cleaning job as good as the most experienced in the field.
Rado
is the most experienced carpet technician. For 3 years he took care of more than 4500 stained and dirty carpets.
Stoyan
admits that the satisfaction of the Customer is the most important thing for him and that is what makes him develop himself.
Yavor
has more than 7 years experience as a professional technician and he became supervisor of the team performing the carpet cleaning.
Carpet Cleaning in Stonebridge from HomeMates
Give us the opportunity to show you how easy the stains, the spots and the traces of wearing out can disappear from your carpets. We are a professional company which performs different procedures that are effective enough to take care of the previously mentioned problems, as well as of many others. Our special carpet cleaning services are affordable, so that every person who lives in London can book them. We have the best staff of specialists who have experience and who are not afraid to work as long as it's necessary to satisfy the expectations of the clients. Our professional carpet cleaning services are available for Stonebridge, NW10 and for all close areas in the city.
E-mail us at info@homemates.co.uk or simply call us on 020 3745 4377 and our customer care team will gladly explain you even the smallest details about our cleaning services.
Steam Cleaners in Stonebridge
Pick up the phone and call us to reserve one of our excellent carpet cleaning services in Stonebridge, NW10. They are available for every resident of the city of London and come with low prices which will impress you. The pollution which is trapped in the fabric of your upholstery possessions will be erased entirely with the best disinfecting products that exist. Most of them our employees develop themselves, so you can be sure that the supplies which will be used during the performance of the carpet cleaning will be free from any chemicals and dangerous toxins. Call our office and speak with our specialists.
Professional Carpet Cleaners Stonebridge, NW10
To maintain an excellent condition of your carpets is not difficult at all as long as you trust the professional carpet cleaning, provided by our experienced company in Stonebridge, NW10. We take pride in providing unique cleaning approaches to remove all the nasty stains from the surfaces of the carpets. We can also deal with the unpleasant smells coming from your carpets as we use special deodorizers that can remove a wide range of odours. In case you want to be additionally informed, you can turn to our customer support centres where our comprehensive staff will explain you everything about the carpet cleaning that we provide.