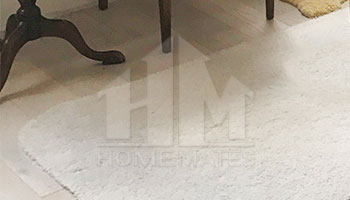 HomeMates employs some of the best carpet cleaning technicians in Streatham, SW16. Choose our carpet steam cleaning service today and restore the look of your carpet.
Welcome to our company. We are professional cleaners from Streatham, SW16 who provide carpet cleaning at affordable prices seven days a week. We are completely professional and very experienced, having served this area for many years. We have helped lots of people to refresh their carpets and improve their condition a great deal.
Miro
is full of energy and ready to proof that even the newest co-workers could do the cleaning job as good as the most experienced in the field.
Rado
is the most experienced carpet technician. For 3 years he took care of more than 4500 stained and dirty carpets.
Stoyan
admits that the satisfaction of the Customer is the most important thing for him and that is what makes him develop himself.
Yavor
has more than 7 years experience as a professional technician and he became supervisor of the team performing the carpet cleaning.
Carpet Cleaning in Streatham from HomeMates
We offer a complete carpet cleaning service in Streatham, which includes everything from pre-treatment to deodorising. Check out more below:
We start by pre-treating any dirty patches or stains
We use detergents to clean the surface of the carpet
We steam clean, dry and deodorise the carpet using specialised equipment
We make thorough inspection of the cleaning
If you want to remove dirt, dust and grime from your carpets, our company is the best choice for you. Our specialists are trained to provide all the cleaning on site. They will help breathe new life into your carpets, no matter when. Give us a call to arrange a service.
E-mail us at info@homemates.co.uk or simply call us on 020 3745 4377 and our customer care team will gladly explain you even the smallest details about our cleaning services.
Here is a list of all the services we provide in Streatham
In addition to cleaning, we can also help you move all furniture out of the room to facilitate the cleaning process
As our carpet cleaning is done in the room where your carpet is placed, we require that there is no furniture nearby that may obstruct the process. The great news is we can help you move your furniture away.
Professional Carpet Cleaners Streatham, SW16
The first important step to carry out is to scrutinise your carpet. We take into consideration its condition, stains (if any) and high-levels of dirt and soil. In order to deal with some of the stubborn stains, high-traffic areas and dirty patches, we need to pre-teat the surface using specialised cleaning products. Then we apply detergents, vacuum and steam clean the carpet.
Since our steam cleaning machines use water, we need to make sure the fabric is dry after we are done, so that you can walk on the carpet soon after the service is conducted. Another essential step of our carpet cleaning is deodorising. Once we remove all the grime and dirt, we want to ensure that the carpet smells good. Our deodorisers do the trick.
The final step is to have another look at your carpet, now that it's all clean. We need to inspect the work we have done to ensure there are no more dirty areas. Feel confident that your carpet is treated by professionals who know what they are doing every second of the process. Our service is the best in Streatham, SW16. You will see this for yourself once your have your carpets cleaned by our experts. Call us.