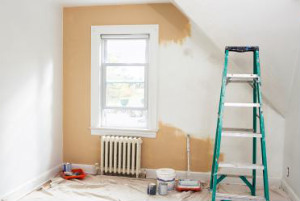 We are a trustworthy company, which offers high class decorating services for you bedrooms. After choosing the needed colours and consultation about what are appropriate for your bedroom, our decorating technicians will do the painting work professionally and in time.
Our bedroom decorating service is only one of the professional painting and decorating services offered by HomeMates in London and Greater London.
Arrange professional viewing by sending us an e-mail at info@homemates.co.uk or by giving us a phone call on
020 3745 4377.
Decorating Services Prices
| Painting, Decorating and Wallpapering | Painting, Decorating and Wallpapering | Tiling and Plastering Services | Tiling and Plastering Services |
| --- | --- | --- | --- |
| | | | |
| Free Quote | Free Quote | Free Quote | Free Quote |
Bedroom Decorating from HomeMates
The bedroom decorating we offer include these services:
choosing the colour of the paint you want to use for your bedroom and consultation about which are suitable
take measures to the walls and ceiling you want painted and estimate how much paint will be needed
buying the paint and paint finishes from a paint store
choosing and supplying with the needed and appropriate rollers and different sized paint brushes
removing of the old paint, scraping it from the walls and ceiling with the proper tools
cleaning and drying out the surfaces of the walls and ceiling, which will be painted
priming the walls if needed
filling in all holes and clefts to make the walls smooth and even before painting
painting the walls and ceiling of your bedroom
waiting for the paint to dry out on the walls and ceilings and apply another layer on them
using the appropriate paint finish – spraying the light switches and other smaller objects to be the same colour like the walls
Before starting to paint our decorating specialists will cover the light switches, rims and bottoms of the walls with scotch tape to protect them from paint stains and splatters. All items and furniture from the bedroom will be moved, the floor will be covered with some cloth to be protected from damaging. When our bedroom decorators paint, they brush up and down and the results are professionally painted bedrooms.
When painting the corners they use small paint brushes. Smaller bedrooms usually need lighter colours to make the room look wider and larger. Bigger bedrooms can be decorated in darker colours, by customer's choice. You can have your ceiling and walls decorated in a different colour. If you have a tall ceiling you can have it painted in a darker tint, while if the walls are dark, use lighter colours for your ceiling.