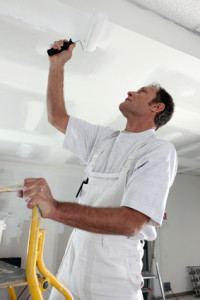 Here at HomeMates we provide a variety of decorating services. They are designed for offices, houses and apartments, shops and other public buildings.
Arrange professional viewing by sending us an e-mail at info@homemates.co.uk or by giving us a phone call on
020 3745 4377.
Our decorating services include:
Wallpapering
Painting & Decorating
Tiling
Plastering
Decorating Services Prices
| Painting, Decorating and Wallpapering | Painting, Decorating and Wallpapering | Tiling and Plastering Services | Tiling and Plastering Services |
| --- | --- | --- | --- |
| | | | |
| Free Quote | Free Quote | Free Quote | Free Quote |
Additional Decorating Services From HomeMates
We have a different team for each service. Our wallpapering service is designed to provide decoration for interior walls. Wallpapers can be of different colours and patterns; of straight, random and drop match. The most difficult part about wallpapering is matching the patterns of a wallpaper when it is being hung, especially if it is of drop and straight match.
The process involves stripping off wallpaper, making the surface smooth and sanding, after which the wallpaper is hung to the wall.
Our painting and decorating service involves paint stripping, floor painting, decorative paint effects, application of protective coatings and many others. One can choose among a variety of colour schemes and patterns and even get advice from experts on the colour scheme that they should use.
Before the painting begins, some preparations should be done like scraping off of old paint and removing fungus (if present) and previous coating.
Tiling is another service we offer. It is provided both in commercial buildings and homes. Tiles are made of various materials and are offered in different sizes, thicknesses and shapes.
The process of tiling includes measuring of the surface, cutting the tiles, grouting and re-grouting, etc. The service covers walls, floors, kitchens, bathrooms and hallways.
Among the other services, we offer plastering. It is done on ceilings and walls. The process of plastering can be performed by non-professionals, but usually a professional will do better as they are more experienced. In order to spread the plaster evenly different tools and materials need to be used.
For more information about our services, please give us a call on 020 3745 4377.