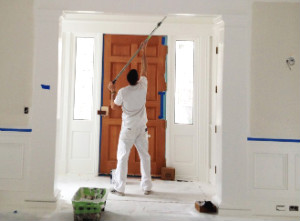 If you decide to have your inside walls and ceilings painted you need professional interior painting services in your rooms. If you use our professional help you will deliver the results you expect. The interior painting HomeMates provides in London include planning the whole painting project considering the effect and the vision the client has and wants to achieve. We also provide the necessary consultation from our specialists giving opinion what colours are recommended and will suit the whole style and hue of the room.
Our interior painting service is only one of the professional decorating services offered by HomeMates in London and Greater London.
Arrange professional viewing by sending us an e-mail at info@homemates.co.uk or by giving us a phone call on
020 3745 4377.
Decorating Services Prices
| Painting, Decorating and Wallpapering | Painting, Decorating and Wallpapering | Tiling and Plastering Services | Tiling and Plastering Services |
| --- | --- | --- | --- |
| | | | |
| Free Quote | Free Quote | Free Quote | Free Quote |
Interior Painting From HomeMates:
preparing the surface of the walls for painting – scraping away, sanding down, filling in indentations, smaller and bigger holes, every roughness and evenness to make the surface smooth and flat
using a towel to clean the surface of the walls and ceilings before painting
using special detergents to remove the grease and moisture on the walls, which can be obstacles for the applying the paint
priming the walls and ceilings to improve the sticking of paint into the surfaces, diminish decorticating and appearing of bubbles, stop stains from showing and allows covering with one layer paint
tinting the primer
using of canvas fabrics to cover and protect the floor and furniture from paint splashes and stains when painting
using the most appropriate, comfortable and steady surfaced extension sticks with solid metal base, attached to the paint rollers for reaching far places
using a pailful with grating, attached to the edge of the bucket, from which our painting specialists straightly roll the paint and apply it to the walls and ceilings
using of the most effective methods of wrapping the paint brushes and paint rollers in plastic bags after removing the paint from them and keeping them in a cool place, like the fridge to be fresh for the next day, which will prevent the paint to dry out on them