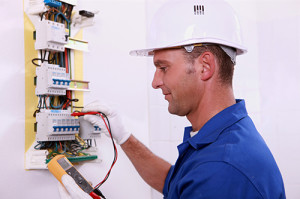 You can order the electrical services which you need provided by our company. The electricians can repair your non-functioning electrical appliances and test them. They can find the reason of their malfunctions and replace the damaged components with new. The electrical services which we provide include installation and repair of heating, lighting, smoke detection and security systems. The electricians will find the fault in the appliances and test them for safely functioning. You can count on them to rewire your appliances and install your new lighting systems in your home and garden. Reserve the electrical services which you need provided by our company, located in Neasden, NW2.
Call us on 020 3745 4377 or send us an e-mail at info@homemates.co.uk to get a free quotation.
Electrical Services Prices
Electricians in Neasden from HomeMates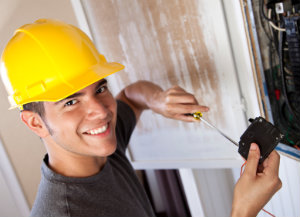 Our company provides safety testing procedure. Safety testing is not something you want to overlook, because if we detect the problem when it's still repairable you won't have any trouble or accident in future. We now offer you one of the best priced electrical installation services in the industry. But don't just take our word and hire some of our certified electricians. They are friendly and proficient, working seven days a week even on weekend and holidays. We are also providing a wide range of electrical services including electrical rewiring, light repairs fault finding and more. We cover the area of Neasden, NW2. Book today!
More Services in Neasden from HomeMates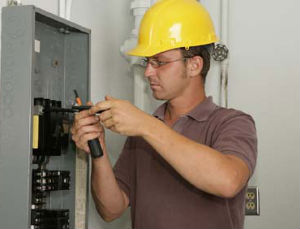 We are a well-known provider of professional electrical services in the area of Neasden, NW2. Our company was established several years ago with the intention to offer excellent services at affordable prices and help customers cope with ease with any electrical problem concerning their household or commercial properties. For as long as we have been operating, we have done our best to please our clients and provide them with safe performance as well as timely work and low prices. Whatever the type of electrical issue you might be facing, we are here to help you out. Contact us and we will be there on time.
Local Electricians Neasden, NW2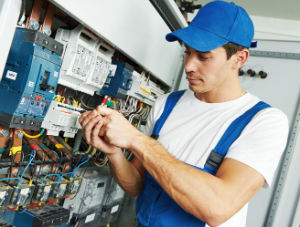 The electrical services which HomeMates provides are done by some of the best electricians. They offer testing of portable electrical devices, installation and maintenance of all kinds of security, lighting, heating, home and office systems. You can use the electrical services which we provide to install and repair your intercom, doorbell, air conditioning, smoke and fire alarms. The electricians have the necessary instruments and professional experience to provide properly and safely implemented installations and repairs. Use their professional help to maintain your electrical appliances and systems. The electrical services which we provide are affordable and available seven days in the week in Neasden, NW2.