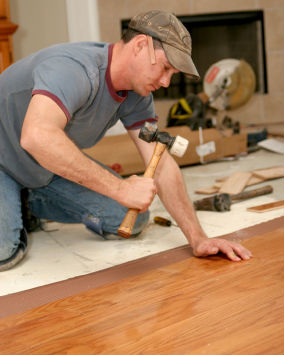 We can renovate your home faster than anyone else in London. We are a professional company named HomeMates that can provide your real estate property with excellent floor fitting services any time. Our procedures have not only the lowest price rates in the area but they are also more reliable than any others you've tried before. Our employees are well-mannered and experienced enough to handle every job perfectly. Call them when you need professional floor fitting services in St John's Wood, NW8. They will arrive as soon as possible in your home and will finish before you even know it. Contact us, you won't be sorry.
You can get all the information you need by sending e-mail at info@homemates.co.uk or calling us at 020 3745 4377.
Floor Fitting Services in St John's Wood from HomeMates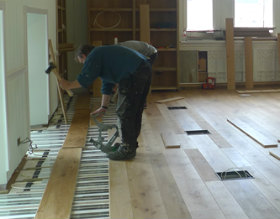 Over time every floor gets worn-out and needs replacing. HomeMates offers reliable and affordable floor fitting in St John's Wood, NW8 which includes installation of cork, linoleum, laminate, stone, ceramic tile and other kinds of floor. Our technicians will remove the old flooring, clean and prepare the area and fit new one. The customer can choose the floor type he prefers. The materials and instruments used in the floor fitting process will be provided by our company. After fitting the floor, our craftsmen will check its resistance and make the necessary corrections on it. Use our top-notch floor fitting services in your residential or commercial real estates.
Laminate Floor Fitting in St John's Wood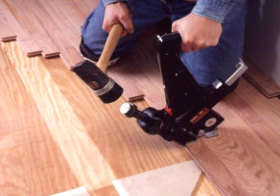 If you are interested in booking a floor fitting service in St John's Wood, NW8, do not forget to take a look at our firm. We specialise in floor fitting and have been around for a long time. Our brand name HomeMates is synonymous with good performance and communication, high-quality results and friendliness. We are very good at what we do; our staff is well prepared for every type of floor fitting, no matter the size of the job. Every member of our firm is background-checked. Furthermore, we offer affordability of service and flexibility. Get a service as soon as you can. We will be happy to help.
Wood Floor Fitting St John's Wood, NW8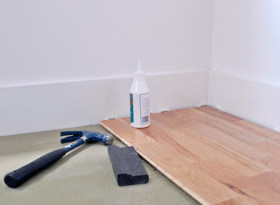 If you need professional installation of your wood, parquet, engineered, laminate or other flooring, use our floor fitting services. The fitters in our company can create many layouts and designs with the materials which the customer chooses. They will start work by measuring the hallway or room area, estimate the number of planks for it and supply them. Then the fitters will glue or install them, depending on the floor base. Use our professional and affordable floor fitting which is at your disposal in St John's Wood, NW8 from Monday to Sunday. You can book your floor fitting by phone, e-mail or online.