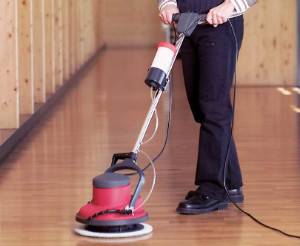 The floor polishing guarantees the better condition of your floor and also its glossy and shiny surface, regardless of its type.
We use effective floor buffing machines and other devices for your floor polishing.
Our floor polishing service is only one of the professional flooring services offered by HomeMates in London and Greater London.
You can get all the information you need by sending us an
e-mail at info@homemates.co.uk or by giving us a call on 020 3745 4377.
Floor Polishing from HomeMates
preparing the floor area, which will be buffed:placing signs, showing the the floor is under construction and dangerous on the area, which will be polished, wipe the dust from the floor area, move all supplies and equipment, damp mop the floor area
attaching buffing pads to the buffing machines and start using them, moving from the farthermost angle from the entrance
change and replace the buffing pads with new, when they become filled with dust and need replacing
clean the polished floor area by wiping the dust, left after the buffing
wet mopping the polished floor for completing the cleaning process and ensuring the sparkling and shiny look of your just polished floor
After preparing your floor for polishing, our staff will mop it, strip, seal and apply a finish to your floor. After that they will scrub, spray buff and finish the polishing by using sand-screen discs. Floor stripping is done when the colour of your floor starts to change, some deposits occur on its surface or wiping and spray buffing aren't successful.
Spray buffing is used instead of stripping and scrubbing. This procedure fills any scars and scratches, it removes the grime and applies polishing spray solution. Floor finishes are applied to complete the floor polishing process by adding a protective layer on your floor for more resistance.
Concrete floors are modern and eco-friendly and are frequently used nowadays. After polishing, concrete becomes more solid, thicker and stronger, as well as resistant to different conditions, stains and is easier to be maintained and cleaned.
The process of our concrete floor polishing includes:
initial diamond grinding, using special buffing machines
applying alternate slabs, giving two different finishes
cleaning the concrete floor
applying final diamond grades
completing the seal, using water based glazes
final buffing and polishing, using a concrete floor buffer
The process of concrete floor polishing also decreases dust mites.