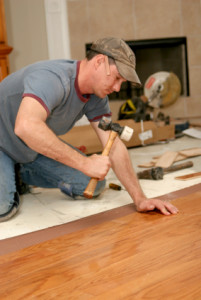 HomeMates offers professional flooring services to residential and commercial customers. We help our clients during the entire process of flooring, by providing them with all of the information and assistance they need.
You can get all the information you need by sending us an
e-mail at info@homemates.co.uk or by giving us a call on 020 3745 4377.
Customers can choose among a wide variety of flooring materials, including exotic hardwood and natural stones. Environmentally-friendly options, such as bamboo flooring, are available as well. Customers can discuss their ideas with designers, who will help them plan the project. We provide our clients with full assistance throughout the whole process, from planning and installing to post-project care and warranty.
Our flooring services include:
Floor fitting
Floor repairs
Floor sanding
Floor installation
Additional Flooring Services From HomeMates
Flooring is a term, used to describe any type of permanent installing of a structure, which provides with a surface to walk on. It includes Floor fitting, Floor repairs, Floor sanding and Floor installation. Materials that can be used in flooring include: wood, stone, porcelain, glass or ceramic tiles, vinyl, laminate, bamboo and different types of chemical coatings. Materials are chosen depending on many factors, such as cleaning effort, price, comfort, endurance and others. Floor covering is the process of applying a finish material to a floor and includes rugs, carpets and resilient flooring.
After helping you choose the right type of flooring material, we will measure your room size and make an appointment to come and install the floor. Our flooring services offer to replace or repair your old flooring, that is a result of erosion and damage. We can also restore and freshen up your wooden flooring by providing it with a sanding service. Our fitting services offer to fit the right flooring and covering for the floor in your home or commercial venue. We can maintain professionally every type of flooring and also provide complete assistance to our customers during the whole process, as well as advice them about proper caring of the floor.
Give us a call now on 020 3745 4377 and get a free viewing!