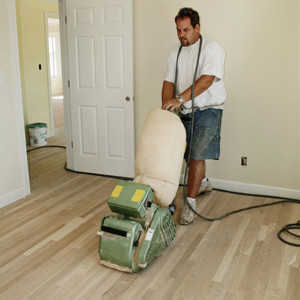 Floor sanding is the process of restoration of old flooring, which has lost its shine and overall look. It is a process that is used to remove the top layer of an already installed floor and thus sooth it. In this way, its appearance is improved. Sanding can successfully remove scratches and stains from the flooring. It takes skills and experience in order to carry out the process properly, as it also involves the use of professional equipment and and a sanding machine. Improving the look of an old floor should be done by experts, who have the needed knowledge and skills.
You can get all the information you need by sending e-mail at info@homemates.co.uk or by giving us a call on 020 3745 4377.
HomeMates offers professional floor sanding services for both residential and commercial properties. The services guarantee that your old shabby floor will get a great new look. Floor sanding can be provided to different types of wood flooring, including cork, hardwood and parquet.
The process of wood flooring restoration is performed in three stages:
Preparation for sanding
Actual sanding
Coating with a sealant to protect the area
The process starts as the area is cleaned thoroughly and dust or dirt is removed completely. All tacks or staples on previous coverings, if available, are removed, otherwise they can damage the surface. When the preparation process is completed, it's time for the actual sanding, which is performed with the help of machines. It can be also done by hand at areas that the sanding machine can't reach. In case of cracks or even missing parts in the wood flooring, some additional services like Floor fitting, Floor repairs and Floor installation might be needed. This can involve replacing of parts or refitting of panels. When the floor is sanded, it is coated with a sealant, which can be polyurethane or oils. Coating has to be done by a professional, who wears a mask, for the fact that such sealants are highly toxic.