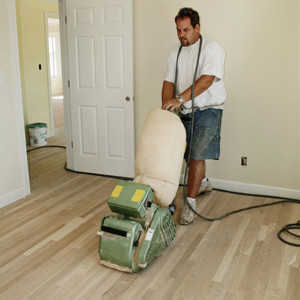 HomeMates provides professional floor sanding services in Shepherds Bush, W12. You can arrange a viewing or directly book a service by contacting our customer care team via e-mail or over the phone.
The professionals from our company know exactly how to improve the thorough look of your floors.
Floor sanding is one of our leading professional services which we have been offering to all residents of London.
You can get all the information you need by sending e-mail at info@homemates.co.uk or by giving us a call on 020 3745 4377.
Floor Sanding in Shepherd's Bush from HomeMates
Our floor sanding procedure will:
Free your floors from all forms of grime;
Make the different floorings in your property shining again;
Protect the structure of your wooden floors by removing the bad top layer;
Improve the whole appearance of your home
It can be used on old and already worn out floors which have lost their initial good looks. As a result of the intense usage, your wooden and other kinds of floors can lose their presentable appearance and even become severely damaged. A repair of any kind could be avoided with a simple reservation of our professional sanding service in Shepherds Bush, W12. By removing the top layer of dirt, our specialists will save your floorings from future damages and will make them look flawless.
Here is a list of all the services we provide in Shepherd's Bush
The good results are always guaranteed when you have the well-trained employees of our successful agency in your home. They have just the right special machines and instruments which can make any surface shining again. Using our professional floor sanding service is enough for the complete renovation of all floorings in your house.
With our service you can forget about the troubles in the future because all floors in your real estate property will be protected from any serious damages. Take advantage of our procedures, by visiting the office of our company based in Shepherds Bush, W12. In this place you can book yourself our service without losing a lot of time.
Professional Floor Sanding Shepherds Bush, W12
For our specialists it will be incredibly easy to eliminate the layer of grime which is making your floors look old. They have the appropriate machines for the purpose which are effective even in the most complicated situations. After the performing of the floor sanding in your property in Shepherds Bush, our experts will even disinfect all surfaces with their products, in order to be certain that there is no dust or something else left from the procedure.
Make a call to our office a couple of days in advance and book our floor sanding service in Shepherds Bush, W12. This will give to our employees enough time to prepare the equipment and to you to remove everything from the room in which will be performed the sanding. The specifics will be discussed when you contact us in the headquarters.