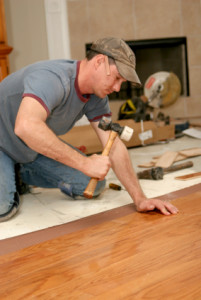 HomeMates is a one stop shop for home services in London. Our floor fitting services in Shepherd's Bush, W12 are provided by experienced floor fitters. Call for a quote!
We are an agency located in London and we deliver affordable floor fitting services in Shepherd's Bush, W12.
Our experts will be glad to contribute their skills and work to the flawless layout of your future flooring. Our hot lines are always open for questions and service booking, so don't be afraid to contact us.
You can get all the information you need by sending e-mail at info@homemates.co.uk or by giving us a call on 020 3745 4377.
Floor Fitting in Shepherd's Bush from HomeMates
You can count on us for your floor fitting services because me make excellent:
Sub floor preparation and insulation
Wood flooring installation
Floor tiling
A variety of stone floor installations
Laminate assemble
Here is a list of all the services we provide in Shepherd's Bush
Every residential or commercial venue needs reliable flooring that combines excellent durability and undisputed style. To receive the most suitable floor for your residence, you will have to choose materials and designs which will compliment your personal character and requirements. If you want to be sure that you are going to receive exactly what you want without spending a fortune, make use of our professional floor fitting services.
Professional Floor Fitting Services Shepherd's Bush, W12
Don't be afraid to use professional floor fitting assistance because it will guarantee you the results which will satisfy all your needs. Most clients are very surprised when they come to find that our agency offers its qualitative work at the most affordable prices. In respect, our happy customers bring along more people who would love to appreciate our time and cost efficient services. Along the years, we have always tried to maintain reasonable service prices because we want to attract more clients who need a professional floor fitting approach which they can afford. We made that possible thanks to our labour optimisation achieved through specialised training and professional equipment.
We have a team of professional fitters who are very motivated to put all of their skills and efforts in the overall process needed to install the best floor for you. They are at your disposal seven days a week and nothing will stop them to achieve excellent floor fitting results. Whether you need hardwood installation, floor tiling or laminate assemble, we are the agency which can guarantee you professional service at a reasonable price.
We know that it is hard to change your floor layout without spending all your savings. Yet, our services give you an excellent solution. Our agency offers affordable floor fitting in Shepherd's Bush, W12, so don't hesitate to make a services contract with us. You can call us whenever you like, because our hot lines are always open.