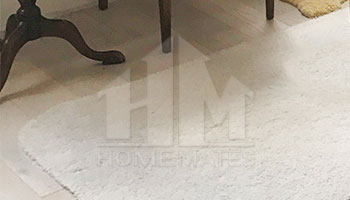 HomeMates employs some of the best carpet cleaning technicians in Shepherd's Bush, W12. Choose our carpet steam cleaning service today and restore the look of your carpet.
We are a reliable cleaning company in Shepherd's Bush, which offers high-quality carpet cleaning options. We have many years of experience and have successfully managed to satisfy the needs of every customer of ours.
Miro
is full of energy and ready to proof that even the newest co-workers could do the cleaning job as good as the most experienced in the field.
Rado
is the most experienced carpet technician. For 3 years he took care of more than 4500 stained and dirty carpets.
Stoyan
admits that the satisfaction of the Customer is the most important thing for him and that is what makes him develop himself.
Yavor
has more than 7 years experience as a professional technician and he became supervisor of the team performing the carpet cleaning.
Carpet Cleaning in Shepherd's Bush from HomeMates
For the best professional carpet cleaning we are introducing you:
Steam cleaning
Dry cleaning
Removing of stains with special technologies
Qualified carpet technicians
Very flexible working schedules
Reasonable prices
Customer support centres
Our team of amazing cleaners can cope with every stain and every type of carpet without the risk of damaging it. The professional cleaning detergents we use are strong enough to remove all stains and bacteria and at the same time mild enough to protect the carpet.
E-mail us at info@homemates.co.uk or simply call us on 020 3745 4377 and our customer care team will gladly explain you even the smallest details about our cleaning services.
Here is a list of all the services we provide in Shepherd's Bush
The look of your carpets is more than essential for the whole ambience of your place of living. For that reason you need to make sure that they are cleaned on a regular basis and with the proper cleaning products. We are sure that you think that you could provide all of this on your own, however, sometimes the carpets need professional treatment that could be performed only by competent carpet technicians. To receive all of this, we are encouraging you to take advantage of the services of our dedicated cleaning company that is situated at the territory of Shepherd's Bush, W12.
We are convinced that we can make your carpets look fantastic clean in the fastest way. Once you trust us you will immediately see how we strongly differ from other cleaning companies. We are disciplined and hard working and we know that collaboration with customers is more than essential.
Professional Carpet Cleaners Shepherd's Bush, W12
You can give all of your carpets to us, no matter of their size and colour. We work with all types of carpets and we can treat them in the best way. You wouldn't find more suitable solution for this problem. Our professional attitude will impress you right from the first moment and we guarantee that you won't be disappointed that you have chosen us.
For the effective carpet cleaning we apply steam cleaning and dry cleaning that are more than suitable for the extraction of dirt and dust on the treated surfaces. Even the smallest particles will be removed in an immaculate way so that your carpets will look like brand new. The qualified carpet technicians in Shepherd's Bush, W12 have passed preliminary training courses so they know very well how to cope with dirty carpets. They will come in your home and they will explain every detail before they start with the working process. There is nothing to be afraid of, we won't harm or alter the surface of your favourite carpets.