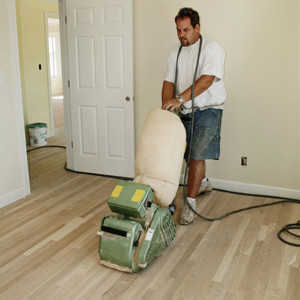 HomeMates provides professional floor sanding services in Fulham, SW6. You can arrange a viewing or directly book a service by contacting our customer care team via e-mail or over the phone.
We can supply your home with the best professional floor sanding you've seen. In London and the region our company is the most popular provider of such and other effective services which require a lot of knowledge and experience in order to be performed properly.
Even the smallest mistake could lead to permanent damage in your hardwood floors and that is precisely why you should pick our company for the renovation of your place. We can offer every resident of Fulham, SW6 unique sanding procedures at prices which are a lot lower than you expect.
We will improve the appearance of every floor in your home that you want and will make sure that it is preserved this way for the future.
You can get all the information you need by sending e-mail at info@homemates.co.uk or by giving us a call on 020 3745 4377.
Floor Sanding Services in Fulham from HomeMates
Our floor sanding procedure is capable of erasing all traces of dirt, scratches and other pollution within a couple of hours. It includes:
Checking of the floors in your property;
Determining of the state of wear and tear;
Picking of the right machines for the sanding of your floors;
Fast execution of the procedure;
Removing of the dust and cleaning of the area
Here is a list of all the services we provide in Fulham
Constant use of your floors, their exposure to various types of pollution and the scratches which appear by moving the sofa and other furniture around could be only part of the reasons why your hardwood floors wear out. There is only one solution when cleaning and mopping don't seem to be working any more.
Professional Floor Sanding Fulham, SW6
As you probably notice the floor sanding which we offer is not only effective but also includes additional cleaning procedure. Our specialists from Fulham, SW6 know that after the performance of the procedure there will be a lot of dust everywhere, so they will ask you to move out all of your possessions from the premises in which sanding will be executed. This way they will be protected and you won't have to bother with additional cleaning later.
In addition, our employees will sanitise your hardwood floors after completion of the procedure. Their professional equipment includes not only excellent sanding machines but also a lot of professional cleaning products which will give your floors a shiny look. You will see that once you learn more about our leading company, you will realise that no one else is more reliable than us. We are expecting you in Fulham, SW6 from Monday to Sunday.