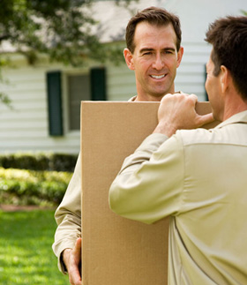 HomeMates offers home and office removals services in Fulham, SW6 London. Get a fast and smooth relocation by booking our professional team of movers.
Not only do we offer reliable removals services but we do it efficiently and better than anyone else in London. We are determined to supply our clients with timely services which will free them from any worries for the transferring of their valuable things. This is something that our movers have been doing for a couple of years and they are now very well-organised and prompt in the execution of any sort of moving.
Removals Services Fulham from HomeMates
You will have the freedom to pick the time for the execution of the service and we will have the responsibility to send our teams on time. Our movers who service Fulham, SW6 really are:
Reliable in all kinds of situations;
Well-mannered and prepared to do everything you want;
Trained to handle tough situations easily;
Taught to use the best methods when moving different objects;
Sympathetic and friendly
Nothing will be hard for them because they've had the chance to gain some significant experience over the last years. Let them assist you with the tedious moving and we can promise you that the results will be satisfying.
To get in touch with us give us a call on 020 3745 4377 or email us at info@homemates.co.uk.
Here is a list of all the services we provide in Fulham
Are you moving out from a house or from an office? In that case, we can help you with our professional and quite affordable removals services. The stress-free moving will be guaranteed by the efforts which our teams of highly trained movers will dedicate. They can be trusted when it comes to moving fragile objects, heavier ones like appliances, for instance, as well as with delicate ones.
Removals Services Fulham, SW6
Postponing the moving is not always an option, therefore, the sooner you deal with it, the sooner you will be able to move on with your other tasks for the day. Our movers are ready at any moment to arrive at your real estate property and take care of the things that you intend to move. Without any stress and without spending big amount of money, your things will be carefully transferred from or to Fulham, SW6 by our employees.
Our movers will impress you with their dedication and diligence for sure. Give them the opportunity to show you how easy it is to cope with the transportation of small and big objects. You can call now for more information in Fulham or you can also go there yourself. In our headquarters you can find our representatives through the whole day and ask them everything you want.