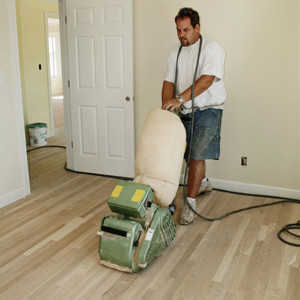 Professional floor sanding services in Soho, W1 provided by HomeMates. Get your floor sanding job done by qualified experts! Give us a call now.
We can provide you all kinds of floor sanding. If your have parquet, hardwood or softwood floor, they will be sanded and restored to their good looking condition.
Our high-quality floor sanding services in Soho will make your floor smooth enough and ready to be polished.
Our floor sanding procedures leave minimum dust and will make your place clean and ready yo be covered with protective layer.
You can get all the information you need by sending e-mail at info@homemates.co.uk or by giving us a call on 020 3745 4377.
Floor Sanding Services in Soho from HomeMates
You can expect from our high-quality floor sanding:
Perfectly cleaned debris, dust and grime from your floor, before the sanding starts
Using modern and powerful machines and materials: drum sander, disk sander and qualitative sandpaper
Our sanding procedures cover all areas in your floor, even the hard to reach places
After the floor sanding is completed, there will be left very little dust on your floor
The protective layer of oil or lacquer will be removed from your floor and will be ready for sealing
Here is a list of all the services we provide in Soho
Our floor sanding services in Soho will help you restore your floor from all kinds of scratches, dirt, stains and damage. Use them to keep your floor in a presentable condition for a long time. Our floor sanding technicians will arrive equipped with the necessary tools, machines and bags for storing the dust. They will clean your floor fast, removing all stains, dust and wastes. Then they will use powerful drum sanders and disk sanders, which will scrape the outer layer of the timer.
Find Our Floor Sanding Services Also Here:
Floor Sanding Mayfair
Floor Sanding Paddington
Floor Sanding Acton
Professional Floor Sanding Soho, W1
The dust will be removed from your floor and it will be ready to be sealed. The sanding procedure successfully removed all damages and scratched from all kinds of floor, making them look wonderful. Keep your floors in a great condition, using the high floor sanding, which we provide in Soho for all residents. Call us and schedule your floor sanding any time.
Hardwood and softwood floors are valuable investments, which can last for a very long time. But to have them in a perfect condition, you need to maintain them, applying the needed restoration, sanding and sealing. An important part of the restoration work in your floors in sanding. Floor sanding can return the attractive look of your floor, making it last longer. You can save your expensive floors, using the high-quality floor sanding, which we provide in Soho, W1. It will rid your floor of the scratches, dirt and damage, making it look like new.