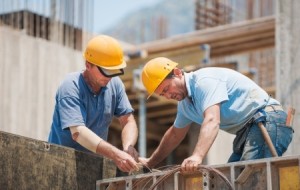 HomeMates provides local building services in Soho, W1. Our experienced builders will help you with any construction project. Call us for a free quote!
Our specialists can arrange a meeting with you, at a time that will be convenient for you and you can discuss all the ideas for the building with them. We will use materials and equipment that are very modern and of a first class quality.
Local Building Services in Soho From HomeMates
We can offer to your attention the following things included in our building services:
Ensuring of heating and ventilation
Any electrical installation that is required
Testing of the systems
Suitable projects for the best designs of your building
Using of high quality equipment and instruments
Skilled and comprehensive engineers
Exclusive offers for all of our building services
We can guarantee an environmental and mechanical consultancy with our skilled engineers who are ready to provide very innovative approaches to come up with the best solutions for the design of the building.
Contact HomeMates on 020 3745 4377 or at info@homemates.co.uk.
Building Services Prices
The prices can vary greatly depending on the size of the property and materials used. We strongly recommend to fill in the form or call us for a free quote.
Here is a list of all the services we provide in Soho
To receive high quality building services in Soho, W1, choose our outstanding company that offers perfection in every aspect of the work that is provided. Our qualified building engineers will be happy to collaborate with you and to create high performance buildings in an ideal way.
We will take up with the project of your building and we will take care of all the aspects that are essential for the building. If you search for professional building services, done in a perfect and fast way, we are certainly the most appropriate company for you in Soho, W1.
Professional Building Services Soho, W1
We possess the needed qualifications and training to ensure smooth working process that is organized by our team of specialists. We possess an eye for detail and excellent design and that is why you can be sure that you can leave everything in our hands.
Thanks to our commitment and experience we are able to create excellent projects for the creation of your building and for any other procedures that are required.
Hurry up and book our outstanding building services, during the week or at the weekends. You can discuss all of your preferences with our engineers before we start with the providing of the procedures. We will surprise you with our incredible offers and competitive prices for the building services offered in Soho, W1.
We will plan everything from the beginning till the end and that is why we encourage you to believe in our qualities. If you think that we have missed important information to mention, benefit from our great call centres.