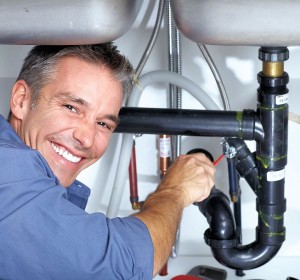 HomeMates provides a full range of plumbing services in Soho, W1. Our professional plumbers will solve any plumbing issue in a matter of minutes.
If you experience troubles with the finding of professional plumbing services, we are kindly offering you our reliable plumbers who can deal with a wide range of plumbing repairs and installations. They are able to come into your home any time and provide you with all the plumbing services that are required.
Our plumbers from Soho, W1 are highly-qualified and well-trained, and they provide impeccable customer service according to all the standards. You will be impressed by their innovative methods of working that they apply to every job.
If you would like to arrange a viewing, get a quote or book a plumber call us at 020 3745 4377 or e-mail us at info@homemates.co.uk.
We hope that you will give us a try, when you need professional plumbing services. We promise to be at your disposal, offering you the following things:
Plumbing Services Soho from HomeMates
Benefit from our flawless plumbing services – we have carefully chosen the most useful procedures for ensuring the full comfort in your home in Soho. Our list of services currently includes the following things:
Effective drain cleaning;
Ideal services and repairs;
Fixing of all kinds of pipes;
Maintenance and repair of tankless water heaters;
Sewer cleaning and installation;
Great availability, even during the weekends;
Professional and skilled plumbers;
Lowest prices and suitable offers;
Customer support centres 7 days per week
Here is a list of all the services we provide in Soho
We are ready to provide any type of general plumbing services because we are equipped and trained in a really professional way. We can fix water pipes and tankless water heaters without any difficulty and we can also provide any fixture repairs that are needed. Our plumbers can also perform sewer cleaning and installation, if required by the customers. In case of an emergency, we can come to inspect the condition of your plumbing system any time of the day, as soon as you give us a call. We won't make any compromises with the quality of our plumbing services in Soho.
Professional Plumbers in Soho, W1
We promise to be loyal when collaborating with you and to finish with the plumbing services on time. We are thoroughly dedicated to deliver fast and excellent plumbing service to all the residents of Soho, W1. Our company has set the lowest prices, without hidden fees. You can see that we have thought about every tiny detail because we want to free you from any problem connected to plumbing repairs and installations.
We encourage you to make the right choice and to contact our cheerful and friendly plumbers who will explain every step of the working process. Should you need any further information, do not hesitate to use our customer support centres.