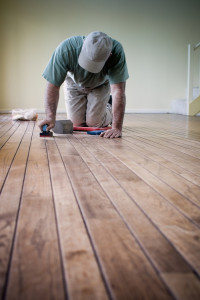 Our technicians will check your floor, inspect every board and choose the best way to repair it. Some of them will be mended, others will have to be replaced with new.
Аll loose and unstable floor boards will be secured and nailed in the proper places. Use our reliable floor repair services, which are provided in Soho, W1. They are the perfect before any floor restoration work and will guarantee you long lasting steadiness of your floor boards.
You can get all the information you need by sending e-mail at info@homemates.co.uk or by giving us a call seven days a week on 020 3745 4377.
Floor Repair Service in Soho from HomeMates
You can expect from our trustworthy floor repair:
Fitting and nailing loose and out of place boards
Repairing cracks, dents and imperfections on your floors
Replacing broken or very damaged timbers on your floor with new ones of the same type, age and quality, if possible
Removing nails and materials, left on your floor
Making your floor steady, secured enough and ready for restoration, sanding and sealing work
Seven days a week available services, which are reasonably priced
Here is a list of all the services we provide in Soho
Before starting any work, our technicians will test and closely inspect your floor boards to see whether there is any need of repairs or replacing. Every loose and unstable board will be fitted and fixed on its place, if possible. Our technicians in Soho will do their work very professionally and with attention. They have the skills, expertise and practice to do the floor repairs you need. Don't neglect your loose, unstable or broken boards on your floor. Call us and book the floor repairs you need and our staff will make sure your floor is perfectly stable and repaired professionally.
Floor Repair Soho, W1
You can rely on our skilled and qualified technicians, which have the necessary expertise to take care of the broken, loose, cracked, scratched and damaged timbers on your floor. They will make your floor steady, safe and prepared for the following restoration work. We work seven days in the week and will provide you the high-quality floor repair work, that you need in your home or commercial property. Use our trustworthy floor repair services, provided in Soho, W1 and anywhere else in London. They can guarantee you long lasting floors, looking like bran new, for which you will pay a reasonable price.