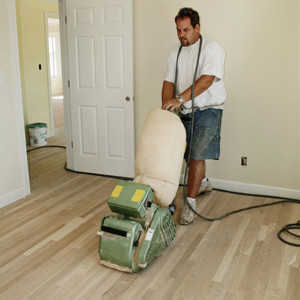 If you need professional floor sanding for your domestic or business property, located in Golders Green, NW11 HomeMates can provide it. We can help you improve your interior by removing all scratches, stains and darkening from your wood flooring. Our technicians use the latest sanding machines and fine quality sandpaper to cover all areas in your floor, removing the imperfections from it. Before sanding your floor will be wiped clean and all tacks, staples and nails will be removed. The sanding will eliminate and made smooth the roughness and imperfections. Your floor will be covered with oils or polyurethane to be more resistant and steady.
You can get all the information you need by sending e-mail at info@homemates.co.uk or by giving us a call on 020 3745 4377.
Floor Sanding Services in Golders Green from HomeMates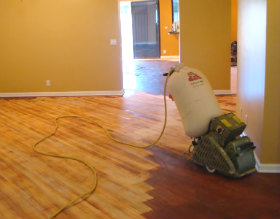 To ensure the excellent condition and attractive appearance of your parquet, cork or any type of wooden floor, use the superb floor sanding which we provide in Golders Green, NW11. Our employees will remove all imperfections and roughness from your floor using the proper machines, making it flawlessly smooth and levelled. They will cover it with a sealant to make it resistant enough. Before sanding your floor, they will move all pieces of furniture and items from it. Use our qualitative floor sanding which is provided at reasonable price every day in the week. You can book it over the phone, by e-mail or using our online enquiry form.
Dustless Floor Sanding in Golders Green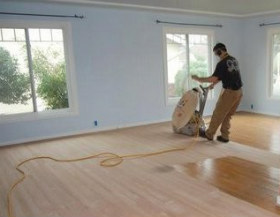 Our company offers the best and more reliable floor sanding options in Golders Green, NW11. We have been operating for years and have done our best to develop ideal service that meet the highest requirements and please the most impertinent needs. Our mission is customer satisfaction and we pride ourselves with the excellent service we have been offering to our clients. Being motivated, enthusiastic about what we do and devoted to our job, we have reached the hearts of hundreds of customers and earned their respect and trust. Today we have a large number of clients, who recommend our services.
Wood Floor Sanding Golders Green, NW11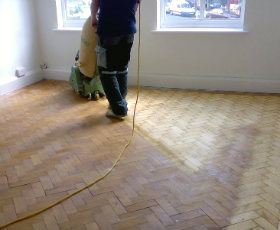 Your floor will be refreshed and rid of the stains, dirt, scratches and darker areas which it has, if you use our profession floor sanding. The sanding includes three basic stages: preparation, actual sanding and covering with a sealant. The preparation includes pre-inspection, moving of furniture out of the room, cleaning and removing tacks, nails, glue and bark. The sanding will be done with the help of modern belt or drum sanders and edgers to cover difficult to be reached floor areas. HomeMates offers qualitative and affordable floor sanding which can be used by domestic and commercial properties located in Golders Green, NW11.