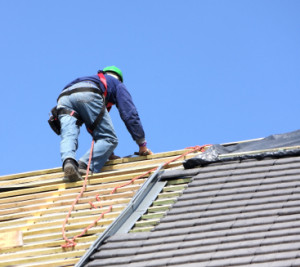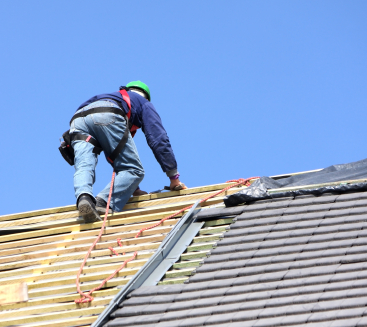 Should you decide to use our London based roofing services, you are not only assuring yourself of quality workmanship, but extremely affordable prices too. Before we take on any roofing services job, our experts first need to inspect the roof in question. This will give us a better idea of what we are dealing with, the materials which need to be used, the tools and equipment we have to bring and how much the overall job will cost. Once this is done, we sit our client down and explain in layman's terms what is required to ensure their homes are protected against the elements.
Arrange a free inspection and get a non-obligatory quote by sending us an e-mail at info@homemates.co.uk or by calling us on 020 3745 4377!
Roofers in Golders Green from HomeMates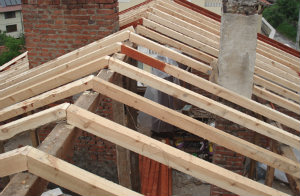 If you want to have a home with strong and reliable roof, you can contact the professionals from our respected agency HomeMates over the phone or come and make a reservation for a roofing service right in Golders Green, NW11. Our main office has been based there for the last several years, so most people from the area know that we are the best agency. We can completely remove your old and damaged roof and install a new one which will serve you for many years. Give us a ring when you need our professional help and we will take care of any problem right away.
Roof Repair in Golders Green
The skilled team of our company HomeMates will promptly fix your damaged roof. You can count on our specialists for the installation of a new roof system as well and we, on the other hand, promise you that this will cost you very little. The doors of our main headquarters remain open even during holidays and weekends, so don't hesitate at all to visit us. We will listen to you and will send our professional team right away to inspect the condition of your property. After that, our experts will use their special equipment to fix the damaged areas. Call and reserve your roofing service in Golders Green, NW11 now.
Roof Construction Golders Green, NW11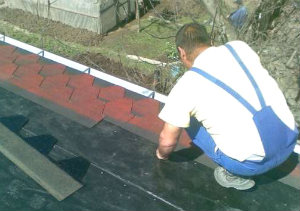 If you need new roofing or if you know that your roof needs fixing, do not forget to use our company. We know what to do about it because we are specialists in roofing services. Our roofers work within Golders Green, NW11. They use reliable, high-quality materials and are able to carry out all architectural drawings for the job. They can and will examine the surface, take measurements and prepare for the new project. They will want to know your preferences so that they do things the right way. Your new roof will be able to withstand bad weather conditions for many years. Trust us.