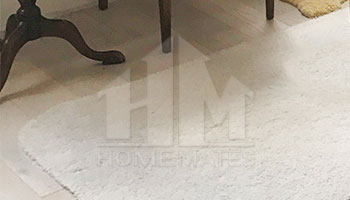 We are encouraging you to take a look at our amazing offers for carpet cleaning that we currently provide in Golders Green, NW11. Our company has long specialized in offering a wide range of cleaning services and we are sure that we can clean all of your carpets in an excellent way. We provide steam and dry cleaning and we are ready to come and to take the carpets at a time that will be convenient for you. You can forget about the poor condition of the carpets because we can handle with the removing of nasty stains without any problem.
Miro
is full of energy and ready to proof that even the newest co-workers could do the cleaning job as good as the most experienced in the field.
Rado
is the most experienced carpet technician. For 3 years he took care of more than 4500 stained and dirty carpets.
Stoyan
admits that the satisfaction of the Customer is the most important thing for him and that is what makes him develop himself.
Yavor
has more than 7 years experience as a professional technician and he became supervisor of the team performing the carpet cleaning.
Carpet Cleaning in Golders Green from HomeMates
Do you know how many bacteria get attracted to your carpet on a daily basis? It is like a huge filter to pet dander, debris and dust mites. You should think about hiring a carpet cleaning company in Golders Green, NW11. Take ours. We are true professionals with huge experience in carpet care. Our service is divided into several steps and is very timely and expedite. We promise to do all the cleaning in your home, which will save you lots of stress. Let all the hard work to our professional, skilled cleaners and you will be very happy with the outcome.
E-mail us at info@homemates.co.uk or simply call us on 020 3745 4377 and our customer care team will gladly explain you even the smallest details about our cleaning services.
Steam Cleaners in Golders Green
Don't let your carpet become filled with stains and loose its colours. You can use our services to restore the cleanness of your carpets any time. We can offer you fast and thorough cleaning of every carpet according to its condition and type of fabric. Our cleaning personnel use advanced vacuum and steam cleaning machines which will save your time and provide you excellent results. The cleaning solutions, detergent and solvents which we use are eco-friendly and harmless for your health. If you need professional and affordable carpet cleaning in Golders Green, NW11 for your domestic or commercial property, call us or use our web page to book it.
Professional Carpet Cleaners Golders Green, NW11
Are you in search of a carpet cleaning company in Golders Green, NW11? You'd better take a look at our company. We have been in business for many years. All this time we have offered reliable carpet cleaning services that are first-class, effective and fairly priced. We are pedantic, skilled and experienced. All of the work is done in our clients' properties and we are prepared to clean any type of carpet. Give us a call, leave your address and get a quote. We will visit your home and clean all your carpets at a reasonable price. Check us out by phone.