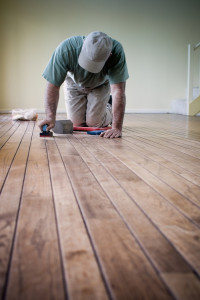 HomeMates performs the whole floor repairing process, which involves the repair of any type of flooring, including wooden or hardwood flooring, vinyl and laminate flooring, tile flooring and others. Floor repairs are necessary in case of a damage, caused by several factors, such as:
Wear and tear
Scratches on the surface
Stains that are impossible to remove
Large and small cracks and gaps formed over the years
Water or sun damage
Fading of colours
Heavy dirt build-ups
You can get all the information you need by sending e-mail at info@homemates.co.uk or by giving us a call on 020 3745 4377.
Our company offers a complete floor repair service, which can take care of the flooring in both domestic and commercial properties. We guarantee to cope with every issue, concerning flooring, from simply surface damages of the flooring, to serious structural ones, and thus bring your floor back to life. Our floor repairs offer to do anything for your flooring in order to make it look like new again, be it to restore completely, or simply to freshen it up. The process of repair includes all kinds of flooring, as every type is treated accordingly, using special equipment and tools that are necessary for the purpose.
We Provide Floor Repair Services Here:
Floor Repair Soho
The way in which our experts proceed is: inspecting your flooring, detecting the problem and finding the most appropriate way to solve it. From a broken tile, a crack in the laminate flooring and all the way to rotten wood panels, our floor repair services can take good care of any commercial and residential flooring, including antique or modern floors. We may also perform other similar solutions like Floor fitting, Floor sanding and Floor installation.
Some of the repairs that can be carried out are:
Floor Sanding
Filling of cracks and holes
Replacing boards and panels
Sealing
Waxing and polishing
Fitting or redoing of panels
Finishing
Floor repair service is a good way to solve any problem, concerning your flooring.