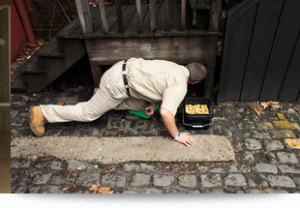 We are a professional company from London which specializes in various kinds of services for the home and one of them is the control of any crawling insects. The appearance of such unpleasant intruders in the house or apartment can be caused by many factors but their removal is absolutely necessary. They can transfer a lot of dangerous diseases and cause infections to you and your family. Our agency is a certified provider of procedures which will kill any kind of crawling insect which might appear in the internal part of your home, as well as in your garden or other external areas of your property.
Besides the crawling insect control service which HomeMates offers in London we also offer a variaty of pest control services.
Send us your enquiry via e-mail at info@homemates.co.uk or call us on 020 3745 4377 to receive an instant quote or urgent pest control service!
By using modern and very effective sprays and various other products, our professionals will be able to successfully free you from the intruders. Here are some group of insects which we deal with:
Spiders – The spiders are one of the most common problems in the contemporary home. Even though most kinds are harmless to humans, their bite can cause unpleasant skin irritation and swelling. For our specialists, however, the identifying and killing of the intruders in your home won't be a problem.
Cockroaches – Those insects can be very dangerous for your health and need to be removed immediately, so that they can't breed. With the persistent efforts and strong pesticides of our experts, the cockroaches will disappear without a trace from your home.
Fleas – There are different kinds of fleas but the bite of all of them can lead to very unpleasant reactions. If you have a dog or other pet, the appearance of such insects is easier. Our specialists, however, have just the right products for dealing with them.
Ants – Whether you have carpenter ants, pavements ants or some other kind, the presence of those insects can be very irritating. Thanks to our special sprays, however, they will disappear from your home for good.
Bed Bugs – Hiding in cracks and other hidden places mostly in the bedroom, the bed bugs should not be underestimated. Their presence will only bring you discomfort and irritation, so by calling our professionals you are actually ensuring your healthier sleep and tranquillity.