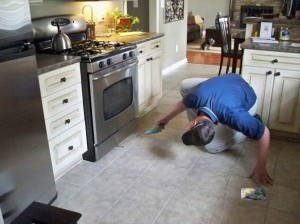 HomeMates is the company which you can trust in any moment when you have problems with any kind of pests. Pick the phone and let us response immediately!
Send us your enquiry via e-mail at info@homemates.co.uk or call us on 020 3745 4377 to receive an instant quote or urgent pest control service!
The pests are a common problem in the entire properties of the residents of London including the gardens, as well as the inner premises. Different kinds of bugs, flying insects and other species can appear almost anywhere in your home even when you maintain perfect hygiene.
HomeMates Also Offers:
wasps control
birds control
The services which you can receive from our professional agency include very effective pest control which will help you restore the order in your real estate property and not worry about any insects or your health for that matter. What our company can offer you is the following:
Pest control treatments for the garden – When it comes to the pests in the garden, you need more special products. The pesticides and herbicides which our specialists use are proven to be entirely green and free from the usual strong and very toxic chemical ingredients in the ordinary products. We can provide you with spraying against flees and ticks, as well as with prophylactic cleaning of the entire garden from time to time.
Rodent control – The rodents can bring you various kinds of diseases and infections which can be easily avoided, if you call our competent experts. They have a rich selection of the best products for coping with intruders such as mice and other species.
Flying insects control – The annoying flying insects that have been bothering you will disappear without a trace after several procedures which our employees will execute. Species like flies, mosquitoes, ants and all kinds of other bugs will be removed from your property within a few hours.
Crawling insects control – Our professionals will be able to take care of any crawling insects as part of our specialized pest control services. If you are noticing that there are a lot of spiders, some cockroaches or even flees in your home, you can rely on our top treatments for their permanent extermination.
The resolving of the pests problems in all parts of your real estate property will happen very quickly and easily, if you take advantage of the comprehensive professional services which we offer. We can guarantee for the effectiveness, as well as for the long-lasting effect of the performed procedures.