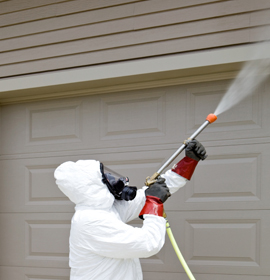 We at HomeMates provide professional services which aim to battle all kinds of flying insects that come into the real estate properties of our clients. For the purpose we use the best products which the market offers nowadays and we have a team of highly-qualified specialists. There are various flying insects that might appear in the inner domestic environment of your property and when that happens our professional services can be the only solution to get rid of them.
Besides the flying insect control service which HomeMates offers in London we also offer a variaty of pest control services.
Send us your enquiry via e-mail at info@homemates.co.uk or call us on 020 3745 4377 to receive an instant quote or urgent pest control service!
We can battle any kind of flying insects and bring you the security and comfort that you deserve. In the category of bugs and other species which we can remove fall:
Flies – The flies are more irritating than dangerous and because of that our experts have been provided with unique and very effective products which will kill the unwanted intruders. They can also give you some advice on how you can keep such insects away from your home.
Mosquitoes – The mosquitoes are also very unpleasant and except their ability to bite, they can be also very annoying, especially at night when you are trying to sleep. Fortunately, our specialists know what is the best product which will make them disappear immediately.
Flying Ants – Even though the ordinary ants can only crawl, there are some which can also fly. The flying ants are bigger than the others and sometimes might leave very unpleasant smell after you smash them. There is no need to worry because we can take care of them as well by using our advanced equipment.
Other flying bugs – For any other flying insects like mantises, grasshoppers and others, you can count on our professionals at all times. They will provide specialized pesticides and herbicides which can be used for battling the insects inside of your home, as well as outside of it.
You can rely on our professional agency any time you find some kind of flying insect in your real estate property. We will not only take care of the problem promptly but will also give you additional information on what measures to take in case it appears again.