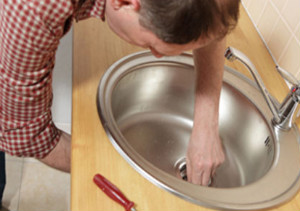 We are experienced company that offers suitable solutions for your blocked sinks and drains. This is very common problem for the householders and we provide quick resolving of the problem and 24/7 availability. We will come with special equipped vans that possess drain jetting machinery.
What we include in the service is the following:
Detailed inspection of the pipe system
Thorough inspection of the drain system
Skilled drained engineers
Innovative methods to deal with blocked sinks
Our blocked sink repair service is only one of the professional plumbing services offered by HomeMates in London and Greater London.
If you would like to arrange a viewing, get a quote or book emergency plumber call us on 020 3745 4377 or e-mail us at info@homemates.co.uk.
Blocked Sink Repair from HomeMates
Our workers will come and they will inspect what are the reasons for the blocked sink. They will clean the sink trap from any particles that may have caused the problem. They will look into the trap with a suitable light and they will remove the parts that have blocked the sink. We can also find a solution for problems with blocked fixture drains.
If they are blocked by hair, we will use our special equipment to remove the clog of hair that has stuck there. Another reason for the blocked sink may be the corrosion of the fixture trap, that is also a widespread problem. In this case we will ensure a professional replacement of the fixture trap, if no other option is possible.
Our qualified workers will also use special drain cleaner chemical for the effective cleaning of blocked and slow sinks that cannot function in the normal way. In this way we will remove the hair and grease clogging from the tub trap. When the blocked sink is a result from more serious problem with the the whole system. In this case we can also give you valuable advice and to find a solution to the problem.
Many customers try to deal with the blocked sinks repair on their own, but here we offer you fast solution for emergency cases and really adequate response for all of your questions connected to the blocked sinks in your home.