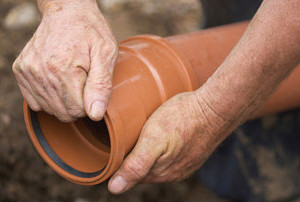 Our drain unblocking services includes finding, diagnosing and unblocking clogged sinks, toilets and sewage. Our technicians will fix any blockages and make your drainage function well. Ordering our high pressure water jetting, we will removes build-up and debris from pipes, so blockages in your drainage doesn't occur.
This service cleans your drainage and breaks any blockages, flushing them through the pipes. With our drainage tests researches, we can check if your piping has many defects and damages.
Our drainage service is only one of the professional plumbing services offered by HomeMates in London and Greater London.
If you would like to arrange a viewing, get a quote or book emergency plumber call us on 020 3745 4377 or e-mail us at info@homemates.co.uk.
Drainage Services from HomeMates
Our drainage services include a number of commercial and home services including:
Drain Unblocking
High Pressure Water Jetting
Drain Relining
Drain Cleaning
Urgent Drain Service
Drain Repairs
Mechanical Root Cutting
Maintenance Programmes
Solution Providing
CCTV tests and diagnostics
Authorized and safe for your health drainage services
Our drain cleaning is used for unclogging blocked sewage, which can make a lot of bad effects in your home or commercial property. Under very high pressure streams, your drains will be unstopped and cleaned of all leftovers. Our plumbers will extract all objects, causing the blockages. You can use our drain relining service when you have problems like leaks and your drainage system is damaged and fragile. Our staff can reline your drainage, making it strong and secure.
In cases of root penetration in your sewage, some cracks, holes or damages, caused as a result of stoppages in your drainage, you need drain relining. Our urgent drain services are for cases like emergency drain blockages, which cause back flowing of dirty water with hazards to your health. They need immediate drainage services done as soon as possible.
We use special mechanical instruments and devices to cut roots, causing sewage and drainage congestion. Our CCTV surveys use cameras to show the reason for your sewage problems, so that our plumbers know how to deal with it. After well inspection of your drainage system our technicians will choose the best way to cope with it.