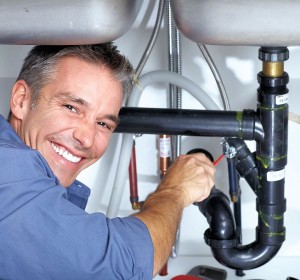 HomeMates provides a full range of plumbing services in Acton, W3. Our professional plumbers will solve any plumbing issue in a matter of minutes.
Our company offers professional plumbing services, which will ensure you functioning and repaired pipes, central heating, boilers, sinks, showers and toilets. If you have some leaks, noisy pipes, malfunctions in your water-using and water-supplying devices and fixtures, call us and we will arrange a meeting with our plumbers. They will find the reason for the problems and fix them.
If you would like to arrange a viewing, get a quote or book a plumber call us at 020 3745 4377 or e-mail us at info@homemates.co.uk.
Plumbing Services Acton from HomeMates
If you need some plumbing installations or repairs, call us and reserve them over the phone. We can offer you:
Professional repair of boilers, pipes, cisterns, tanks, radiators, sinks, showers, etc.
Installation of boilers, wet rooms, toilet and bathroom appliances
Detecting and fixing leaks
Testing of the installed and repaired devices for safe and proper functioning
Installation and repair of the central heating system
You can expect professional work and perfectly functioning boilers, sinks, showers, central heating, bathrooms and toilets. All you have to do is call us and order the plumbing services you need. We offer our services in Acton, W3 seven days in the week.
Here is a list of all the services we provide in Acton
Our services in Acton can be used for domestic and commercial places. If you need plumbing services for your home, office or other property, call us. We will arrange a meeting with our skilled plumbers, who will check your appliances and find the reason for their malfunctions. The faults will be fixed and the problems you have won't occur any more. We can also send our emergency plumbers to take care of your urgent need of professional plumbing help.
Professional Plumbers in Acton, W3
If there are some leaks in your home, fractured cylinders, crushed toilets or basins, burst radiators or pipes, overflowing tanks and cisterns, our plumbers know how to fix them. They can repair the broken parts and replace the damaged with new ones.
You can rely on our qualified and trustworthy plumbers. They will arrive in the expected time and do the necessary installations, repairs and renewal of parts to make your boilers, showers, sinks, toilets and central heating work properly. Order the plumbing services you need, provided by our technicians any time you need them. We operate in Acton, W3 and work seven days a week. If your boiler, sink, toilet, shower, wet rooms, bathrooms, radiators or pipes need urgent repairs or replacing of parts, call us. Our emergency plumbers are at your disposal seven days in the week. They will inspect your appliances, repair and test them, so you can use them safely.