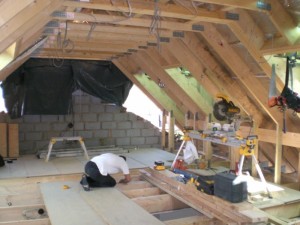 Professional loft conversion services in Acton, W3 provided by HomeMates. Increase the living area of your house with our loft conversion service. Call now!
We are introducing you our professional loft conversion that is performed by a team of devoted workers and is now available in Acton, W3. We promise to come up with the best ideas for your extra space.
In our work we use high quality materials and suitable instruments to provide ideal loft conversion for you. We will prove you that we are absolutely dedicated to our job and that we are able to provide every procedure in a careful manner.
Contact HomeMates at 020 3745 4377 or at info@homemates.co.uk.
Loft Conversion in Acton from HomeMates
A great diversity of designs for your loft conversion
Planning of every procedure
Modern and high quality instruments
Dedicated and reliable team of workers
Innovative methods of working
Competitive prices
Call centres during the whole week
Here is a list of all the services we provide in Acton
Building Services Prices
The prices can vary greatly depending on the size of the property and materials used. We strongly recommend to fill in the form or call us for a free quote.
Book our impressive loft conversion in Acton to receive an outstanding look of your space. No matter of the idea that you have, we are able to meet your requirements and to perform everything in a thoroughly professional manner. We will save you a lot of time and money, so leave everything in our hands – we are absolutely reliable. We use only first class quality tools to provide every procedure. Hurry up and you will benefit from the following things:
Loft Conversion Services in Acton, W3
If you are not sure what you want to do with it, do not hesitate to contact us – we will be glad to collaborate with you and to offer you our first class quality loft conversion. We can come to discuss every detail with you both during the week and at the weekends, at a time that will be most convenient for you. We can perform ideal loft conversion in a fast and excellent way – the only thing you need to do is to pick up your phone and to make a suitable appointment with our friendly staff.
You can find us also in Chiswick, Ealing and in all London areas as well.
Trust us for the complete renovation of your extra space. We will take care of every detail that concerns your loft conversion. Our innovative methods of working have proven their efficiency and thanks to them we can guarantee that you will be pleased with the final results. Another benefit from choosing us is the fact that we can offer you the lowest prices for loft conversion in Acton, W3. Should you need any further details for the offers that we have prepared for you, do not hesitate to use our call centres, available during the whole week.