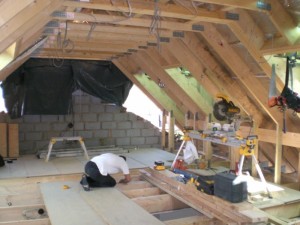 Professional loft conversion services in Chiswick, W4 provided by HomeMates. Increase the living area of your house with our loft conversion service. Call now!
Our loft conversion is professional because we employ with a team of dedicated specialists who are thoroughly devoted to the working process.
We would love to collaborate with you and to explain to you all the options that you have within our loft conversion. We constantly make efforts to ameliorate our work and to add perfection in every day.
Contact HomeMates on 020 3745 4377 or at info@homemates.co.uk.
Building Services Prices
The prices can vary greatly depending on the size of the property and materials used. We strongly recommend to fill in the form or call us for a free quote.
Loft Conversion in Chiswick from HomeMates
Choose the most professional loft conversion in Chiswick, W4 and you will have the chance to benefit from the following things:
Choice among a wide range of designs
Fast and effective implementation of the service
Dedicated team of specialists
Using of excellent materials and machines
Possibility for convenient appointments
Call centres 7 days per week
Here is a list of all the services we provide in Chiswick
If you want to change the condition of your extra space and to make it suitable for living, we are encouraging you to take advantage of our professional loft conversion services. They are currently offered in Chiswick, W4 and we can assure you that we work within a team of specialists who have quite an experience in that field. We will be happy to come and to discuss all of your preferences for your loft conversion, both during the week and at the weekends.
Loft Conversion Services in Chiswick, W4
Your extra space will be designed in the most appropriate manner and we guarantee that we use first class quality products and machines in our work. Make the right choice and trust a company that has a lot of experience in providing loft conversion for its revered customers. We accept every task as a challenge and we are very consistent in our work. We are ready to take up with the whole design of your loft conversion and to offer you a wide range of options for your extra space.
You can find us also in Hammersmith, Hanwell and the rest of the London as well.
If you trust us, we promise to be absolutely loyal and committed to our job. We will facilitate your life by leaving you more free time for other pleasant activities.
If our offer appeals to you, feel free to contact us right now and we will send a team of workers to come into your home right now. We want to make you feel really comfortable and for that reason we have set very affordable prices for the loft conversion that we provide in Chiswick. If you think that we have missed important information, you can use our call centres and to discuss all the details of the loft conversion with our staff.