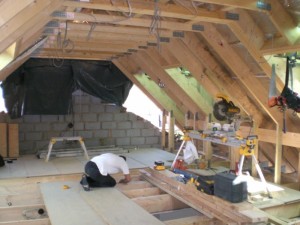 Professional loft conversion services in Hammersmith, W6 provided by HomeMates. Increase the living area of your house with our loft conversion service. Call now!
Our specialists are ready to come up with the best projects in Hammersmith, W6 and to provide all the procedures in a professional way. You will get your dreamed loft in a fast way and we will be happy to hear all of your ideas for the loft conversion.
If you search for attention in every detail and for friendly attitude – we are the right company for you. Thanks to our experience we are able to give you amazing advice for the outlook of your space. Our team of workers can come to discuss your loft conversion at a time convenient for you, including the weekends.
Contact HomeMates on 020 3745 4377 or at info@homemates.co.uk.
Building Services Prices
The prices can vary greatly depending on the size of the property and materials used. We strongly recommend to fill in the form or call us for a free quote.
Loft Conversion in Hammersmith from HomeMates
Benefit from our loft conversion in Hammersmith, W6 and you will have the chance to receive the following things:
Great diversity of designs for the loft conversion
First class quality materials
Comprehensive and skilled specialists
Planning of every step of the loft conversion
Excellent availability
Competitive and affordable prices
Call centres for any additional information
Here is a list of all the services we provide in Hammersmith
We can take up with the project and the whole organizing of this process for you. We are supplied with appropriate tools to perform every procedure in an impeccable way. If you are looking for more living space but you lack the time to organize everything on your own, you can contact us 7 days per week.
Loft Conversion Services in Hammersmith, W6
If you search for professional and fast loft conversion, implemented by a team of trained specialists, pick up the phone and make an appointment right now. We will come to plan every step of the loft conversion in a careful way and we will offer to you a great diversity of designs for your new room. In our work, we use materials that are of of a first class quality and we apply innovative procedures for achieving the best final results.
You can find HomeMates also in Hanwell, Kensington and the rest of the London as well.
We will be glad to contribute for the comfort of your new room and to provide everything in a second to none way. You can expect punctuality and loyalty from our employees and we assure you that we will meet all of your requirements. You can take advantage of our exclusively affordable prices for the loft conversion in Hammersmith. To learn more about our offers you can use the customer support centres, available during the whole week.