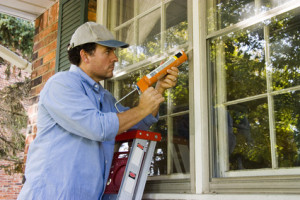 HomeMates provides wide variety of local handyman services in Hammersmith, W6. No matter what is the job, our skilled handymen can deal with any task in the house.
When it comes to your home and the problems related to it, you should make no compromises. In case you have a need of handyman services, then we strongly encourage you not to try anything on your own. Instead of wasting time and nerves you should use our help.
Handyman Services in Hammersmith from HomeMates
The services we offer:
Furniture Assembly
Fit blinds and curtains
Wardrobe Assembly
Table Assembly
Letter Box Installation
We are the type of agency that will never let you down and we promise that we will meet your needs in no time. Our services can be booked in Hammersmith, W6, London. Waste no more time – get the phone, dial our number and explain your needs – we will send our professional mobile tams in no time.
You can call us on 020 3745 4377 or email us at info@homemates.co.uk.
Here is a list of all the services we provide in Hammersmith
Our handymen are at your disposal at any time you happen to need something to be fixed, mounted, or moved at your place and you don't have the tools or the time to deal with it. You only call and book us and our perfect handyman services anywhere around Hammersmith, W6 and in other London areas.
Our workers are equipped and prepared to handle any issue at your household and they do it rapidly and quite successfully. You are left to relax and take your mind off those problems because with us they are easily fixed and your house is impeccable.
Professional Handyman Hammersmith, W6
People think that handyman services are extremely easy and that they can handle everything on their own. Well, we are here to prove them wrong and we are more than determined to do so. If you have used our services at least once, then you will see how different we make the things.
Our professional agency is located in Hammersmith, W6, London and we know how to meet the needs of even the most pretentious customer. Don't hesitate to call us no matter of the time – we are always open since we work 24/7 for our clients' convenience.
There are a lot of things at your home that need fixing and they seem to you huge and unmanageable? You shouldn't deal with such issues in your precious free hours but you'd better consider our handyman services which will give you everything you need in order to get your house in ideal order again. We cover all kinds of operations such as installing doorbells, putting furniture together, changing electrical bulbs, etc.
It doesn't matter if the task is minor or major – we handle it easily. Hire us in Hammersmith, W6 or if you live in another close London area also.