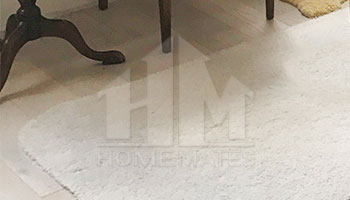 HomeMates employs some of the best carpet cleaning technicians in Hammersmith, W6. Choose our carpet steam cleaning service today and restore the look of your carpet.
We are a number one cleaning company in London, which has many years of experience. We are located in Hammersmith, W6 where we have hundreds of existing clients and many new ones, who choose our professional help.
Miro
is full of energy and ready to proof that even the newest co-workers could do the cleaning job as good as the most experienced in the field.
Rado
is the most experienced carpet technician. For 3 years he took care of more than 4500 stained and dirty carpets.
Stoyan
admits that the satisfaction of the Customer is the most important thing for him and that is what makes him develop himself.
Yavor
has more than 7 years experience as a professional technician and he became supervisor of the team performing the carpet cleaning.
Professional Carpet Cleaning in Hammersmith from HomeMates
We offer you:
Modern cleaning techniques
Professional equipment and cleaning ingredients
Availability at your best convenience
Flexible hours
Professional attitude
So whenever you need professional, fast and efficient carpet cleaning and always great results, call us.
Our mission is to make every client of ours happy and we do it by offering a number of benefits. Our prices are low, while our services always meet the highest expectations. We work with a crew of skilful cleaners, who can guarantee excellent results. Call us now.
E-mail us at info@homemates.co.uk or simply call us on 020 3745 4377 and our customer care team will gladly explain you even the smallest details about our cleaning services.
Here is a list of all the services we provide in Hammersmith
Does it seem impossible to remove the stains from your carpet? Are you tired of it looking so dirty and shabby, no matter how much you try to clean it? Then simply call us and order our professional carpet cleaning services. We are the best company in Hammersmith, W6 which offers excellent carpet cleaning services. We have pleased a huge number of clients, who keep on using our help any time the need it.
Carpet Cleaning Hammersmith, W6
Our team of amazing cleaners can cope with every type of carpet and clean it ideally. We use biodegradable detergents, which are harmless to the health and the environment as well.
How do you clean your carpets? Do you vacuum them often enough or you treat them with some special cleaning products?
In Hammersmith, London our cleaning company offers professional carpet cleaning for your carpets and rugs' for the home or the office, you can count on our professional attitude. We clean with the proper equipment, proper cleaning products and proper cleaning techniques and this is why we always have great spotless results.
Just call us and book our services and you will see with your eyes that our methods work!