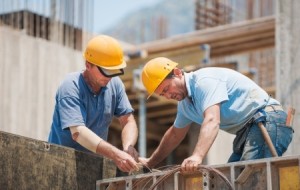 HomeMates provides local building services in Hammersmith, W6. Our experienced builders will help you with any construction project. Call us for a free quote!
When you want to make more significant changes in your home, the specialists from our great company will help you turn them into reality. For the execution of any kind of building project at home, it is always better to use professional assistance and we can provide it to you.
Local Building Services in Hammersmith From HomeMates
The building services which we have been executing and improving over the last several years include:
Loft conversion
Basement conversion;
House extensions of different kind;
Renovations in the kitchen, bathroom and other rooms;
Constructing of gazebo;
Conservatory building and others
Our agency has been a major provider of various building services in London for a lot of time and that is why we are now so successful in the different districts of the city. We won't refuse to do for you any extension or renovation of your home, as long as you ask us.
Contact HomeMates on 020 3745 4377 or at info@homemates.co.uk.
Building Services Prices
The prices can vary greatly depending on the size of the property and materials used. We strongly recommend to fill in the form or call us for a free quote.
Here is a list of all the services we provide in Hammersmith
We are an award-winning professional company, operating mostly in Hammersmith, W6, which can plan and execute for you all kinds of professional building services.
Whatever requirements and expectations you have, our professional company will be able to cope with all of them. The results of our building services will be satisfying for you and you will be able to preserve your budget in good condition.
You can take your time to research our agency and its services but we can assure you that the thing that you will find is that we are hard-working professionals with excellent reputation.
Professional Building Services Hammersmith, W6
We will make sure that the set of necessary instruments and professional machines are provided, according to the specific domestic renovation that you want us to do. The office of our agency in Hammersmith, W6 offers consultations for our clients and it is open for visits each day from the morning until the evening.
For the professional builders from our company there are no holidays or weekends because they like to be available for the needs of the clients all the time.
Take your time to consider the offer of our professional company. Nowhere else will you be able to find better prepared and more competent builders for the execution of extensions of residential and commercial real estate properties.
Only our agency in Hammersmith, W6 can offer you first-class building services which on top of everything else are also amazingly affordable. Contact the service centres of our agency in London and immediately book one of our great procedures.