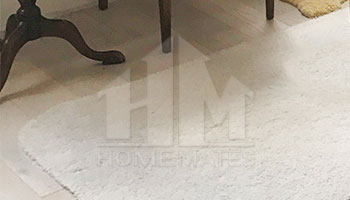 HomeMates employs some of the best carpet cleaning technicians in Chiswick, W4. Choose our carpet steam cleaning service today and restore the look of your carpet.
We are a trustworthy cleaning company in Chiswick, W4, which is specialised in carpet cleaning. We have the necessary equipment and the skills to remove any type of tough stain from your carpet.
We also use the best cleaning detergents, all of which are biodegradable and perfectly safe for your health. Our carpet cleaning services are available seven days a week, so call us any time to make an appointment.
Miro
is full of energy and ready to proof that even the newest co-workers could do the cleaning job as good as the most experienced in the field.
Rado
is the most experienced carpet technician. For 3 years he took care of more than 4500 stained and dirty carpets.
Stoyan
admits that the satisfaction of the Customer is the most important thing for him and that is what makes him develop himself.
Yavor
has more than 7 years experience as a professional technician and he became supervisor of the team performing the carpet cleaning.
Professional Carpet Cleaning in Chiswick from HomeMates
For all residents of Chiswick, W4 London our cleaning company offers carpet cleaning:
At affordable competitive prices
At time of your best convenience
Using ultimate cleaning techniques
With the help of professional equipment and cleaning materials and products
Flexible
Available seven days a week
At great conditions
E-mail us at info@homemates.co.uk or simply call us on 020 3745 4377 and our customer care team will gladly explain you even the smallest details about our cleaning services.
If you need some additional information, quotations or any other details to book, please call us and ask everything you need to know – our operators are waiting for you!
Here is a list of all the services we provide in Chiswick
Even if a carpet is not visibly dirty, the chances it is are very high. Carpets collect dust mites and bacteria very easily, which develop rapidly and put the health at risk. Therefore, it is important for a carpet to be cleaned thoroughly at least once every couple of weeks.
Carpet Cleaning Chiswick, W4
Hire professional carpet cleaning services and have your carpet cleaned ideally. We are a professional cleaning company, which is located in Chiswick and has many years of experience. We have the best team of carpet cleaners, who are motivated and have all of the necessary skills to provide your carpet with perfect cleanness.
When you need carpet cleaning services in Chiswick, London, do not hesitate to contact HomeMates. No matter if you need carpet cleaning for your home or office, we can perform great service at affordable prices.
Due to ultimate technologies and professional cleaning techniques, our technicians can achieve great clean results every time. They rely on professional equipment, good cleaning products and years of experience and a lot of stains removed.