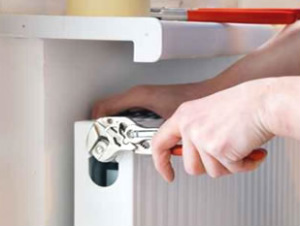 In case you need the radiator or a part of it to be replaced, you can rely on the helping hand of an experienced technician from HomeMates who knows best what needs to be done in order to assemble/ disassemble the radiator and install the new one properly.
Emptying the central heating system and avoiding the installation of the new radiator at the same place where the old one was is essential for its functioning. In general, the radiator maintenance includes:
identifying and fixing leaks
replacement parts fitted
fixing the issues, concerning bleeding
"power flush"
Our radiator replacement service is only one of the professional plumbing services offered by HomeMates in London and Greater London.
If you would like to arrange a viewing, get a quote for radiator maintenance or book emergency plumber call us on 020 3745 4377 or e-mail us at info@homemates.co.uk.
Radiator Maintenance from HomeMates
Having radiators that are working properly is essential for keeping your home warm during the harsh winter months. However, different issues with their normal functioning occur. If handles timely, the repairs shouldn't cost much time, money and efforts but opting for some professional interference is recommended. Entrust a skilful plumber who has a vast experience in installing/ replacing and maintaining radiators in commercial and residential properties.
If you have an experienced technician to rely on, they will determine where the leak comes from and do their best to fix it by using appropriate tools. Depending on how severe the damage is, it can take a bit longer to fix the radiator but rest assured that the best method will be used. If necessary, the radiator will be drained, any rust and grease will be removed and the decent products for stopping the leak will be applied.
Bleeding is a common problem and it requires a lot of precision. The reason for the bleeding is the fact that the cold water holds more air than the hot water and as a result the radiators are not as warm as you want them to be. The trapped air has to be allowed to escape in order to unblock the flow of the water.
Another problem that may arise is the corrosion of the radiators, which, therefore, makes them less efficient in producing heat and increases your bills. The power flush procedure restores the radiator to its decent condition by removing all the brown sludge, accumulated inside.