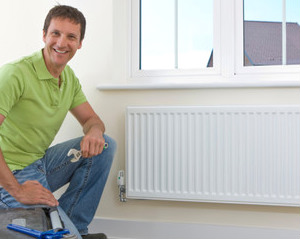 The proper functioning of the radiators at your home or office guarantees that the rooms will be kept warm during the winter and you will be enabled to set a temperature that remains the same during the day and during the night.
However, if you want to control the temperature of each radiator in the property and set individual temperature for every room, you need a thermostatic radiator valve to be installed.
Like every mechanism, the valve can get out of order and in this case, entrusting a skilful plumber is recommended so the radiator valve changing procedure goes smooth and without unnecessary hassle. In general, it includes:
draining the heating system
unscrewing the adaptor and removing the damaged parts
installing the new parts
refilling the heating system
Our radiator valve replacement service is only one of the professional plumbing services offered by HomeMates in London and Greater London.
If you would like to arrange a viewing, get a quote for valve replacement or book emergency plumber call us on 020 3745 4377 or e-mail us at info@homemates.co.uk.
Radiator Valve Replacement from HomeMates
Draining the heating system is a must before staring the valve replacement procedure. Fitting all the valves at once is recommended so a second draining of the system is avoided.
Unscrewing the adaptor is the second step that needs to be taken but it requires the usage of specific tools and extra precision so you don't make the matters worse. Nobody knows better than an experienced plumber how to prevent any further troubles.
Make sure that the new valve fits. Once the new parts are installed, the heating system has to be refilled and checked if it is working properly. If there is a leak, it will be promptly fixed with appropriate tools.
It is strictly individual but sometimes, the valve can be installed without draining the heating system and then refilling and flushing it. The procedure is not really complicated but once again, you have to entrust an experienced plumber otherwise you risk flooding the room.
Replacing the old valves with new thermostatic ones, enables the house owner cut down on their bills by allowing them to regulate and balance the temperature.